Correcting crowding with Invisalign*
Procedure Details
The patient presented with crowding that concerned her. She felt that her teeth were continuing to shift. after a consult treatment with Invisalign was agreed upon. The patient expressed a desire not to have metal brackets.
More
Invisalign (clear braces)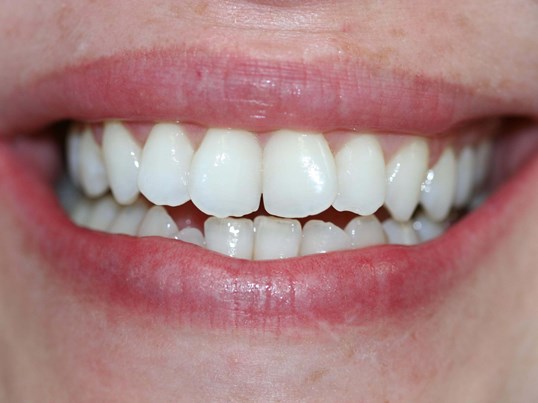 A series of clear plastic aligners were used to gradually straighten the teeth. The aligners were worn at all times except when eating. Unlike traditional braces, the aligners are clear plastic and near unoticable when being worn. When an aligner has accomplished a gradual movement, the next aligner is then used to continue the process of straightening. A virtual treatment plan was designed so the patient could view the expected outcome and a length of treatment could be decided upon. In this case treatment was accomplished in less than a year.
Location