About Oral-Conscious Sedation
At Martin Dentistry in Indianapolis, IN, general and cosmetic dentists Drs. Martin, Martin, and Marshall offer oral-conscious sedation for patients who want to be more relaxed and less anxious, but still remain awake during their dental appointment. Patients take one pill an hour before their appointment and possibly another upon arrival. The patient's anxiety level will help the dentist determine the right level of sedation and different dosages will lead to different levels of consciousness during the procedure. The dentist and staff will closely monitor the patient throughout the visit to make sure they are safely sedated. It's important to note that patients are not allowed to drive after being under oral-conscious sedation, so they will need to arrange for a ride home from their appointment.
Reviews
"A great dentist for the people who live & work in Broad Ripple. The staff is super friendly, and always helpful. I feel comfortable enough during covid to continue to get my regular cleanings as the place is super clean (and was before!)Scheduling and rescheduling if needed has always been very easy. The dental hygienists are always so nice and gentle when cleaning. They are meticulous but time efficient. All around would recommend for a great cleaning & regular dentistry!"
- R.T. /
Yelp /
Feb 16, 2021
"I love Martin Dentistry! The staff is so kind. You can watch tv while getting work done. Definitely recommend."
- N.W. /
Google /
Jan 22, 2021
"Nice staff, terrific dentists. Been going there for years.Alway professional and helpful."
- E.S. /
Yelp /
Sep 25, 2020
"I am lucky that Martin Dentistry has been my dentist for 10+ years. They saved my teeth and, thus, my overall health.  I arrived at my first appointment with significant repair needed.  Scary! We (yep, I was involved) created a lengthy treatment plan. My physical and financial comfort directed the project. They explained EVERY procedure and cost and presented alternative options. I asked questions, and they were answered.  Not one person in the office ever made me feel ashamed or embarrassed about the state of my dental health or the rate I could afford to address the issues. The Martin Dentistry team's goal was to get me well. Their office offers all of the bells and whistles. The doctors stay very well versed in new technology but are still not afraid to use old-school common sense problem-solving. When I had emergency dental needs, Martin Dentistry has always been there for me. They always have checked-in after significant procedures (and when I say checked in, I mean the Drs. themselves called). I have spent many hours in their dental chair, and everyone has been very kind and patient. I do not often post on Yelp, but my call with the office this afternoon inspired me to sing their praises."
- H.H. /
Yelp /
Aug 10, 2020
"Dr. Stephanie did my fillings today and I couldn't be more pleased! With my last filling at a previous dentist I had issues not getting fully numbed, so Dr. Stephanie took her time and frequently checked in to make sure I couldn't feel any pain. The whole process from start to finish made me feel calm in what would otherwise make me feel really anxious. This is a great practice :)"
- A.R. /
Yelp /
Aug 03, 2020
Previous
Next
Before oral-conscious sedation is given, the patient should meet with a dentist to thoroughly review the patient's medical history, current medications, and any drug allergies. If it's determined that a patient is a good candidate, the dentist will go over sedation options. If oral-conscious sedation is chosen, the pill will be taken 1 hour prior to the procedure. The pill will produce a tranquil state and the feeling will last throughout the procedure and several hours afterwards, so the patient will require an escort to drive him or her home. Since the patient is still conscious throughout the procedure, he or she should be alert enough to hear the dentist and respond to instructions. If a patient feels groggy and falls asleep, a simple shake should rouse the patient to wakefulness.
After oral-conscious sedation is taken, a patient should not drive or operate heavy machinery for 24 hours following the procedure. In some cases, the patient may remember little or nothing about the particular dental procedure, though memory will be intact for the rest of the day's events. Since a pain-reliever, such as a local anesthetic, is usually administered prior to the procedure, most patients report little or no pain or discomfort after the dental work. For the most part, oral-conscious sedatives are considered quite safe and most patients can tolerate them well with no side effects. In some instances, patients may feel nauseous or vomit after taking the sedative.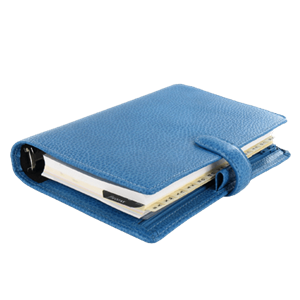 When it's time to visit the dentist and you feel more than a few butterflies in your stomach, then it's the right time to call our office to schedule your consultation. Our trained professionals can discuss your concerns and answer any questions you may have about our sedation techniques.
Related Procedures