About Gum Disease Treatment
About 80% of the population have some form of gum disease, also known as periodontal disease: periodontitis (advanced) and gingivitis (mild), so Martin Dentistry in Indianapolis IN have many ways ways to treat it. Gum disease is an infection of the gums and bone that support teeth, which begins when plaque hardens into tartar (calculus) below the gum line. This irritates vulnerable soft tissues and infection can set in and spread quickly. Symptoms are so mild in the early phases that many patients don't recognize them: red, tender, swollen gums, bleeding when brushing teeth, and loose teeth. As the condition progresses, gums recede from teeth and pockets of bacteria form. The bacteria can destroy gum tissue and bone, causing tooth and bone loss, most of the time without any pain. General and cosmetic dentists, Drs. Martin, Martin, and Marshall offer many nonsurgical options for gum disease treatment.
Gum/Periodontal Disease Reviews
"Excellent care; thorough and efficient dental hygienist"
- E.C. /
Google /
Jul 30, 2019
"The staff was wonderful, professional. and careful. I appreciate that they we not pushy about a follow up appointment. Dr, Stephanie Martin was the best."
- J.E. /
Google /
Sep 27, 2019
"Excellent care; thorough and efficient dental hygienist"
- L.C. /
Google /
Sep 04, 2019
"I have been a patient here for over seven years. They give great care, are up to date in technology (including using web based scheduling and reminders), and are always prompt in starting treatment when the appointment time is. I recommend them highly."
- B.G. /
Yelp /
Sep 20, 2016
"Friendly staff. Nice facility, relaxing atmosphere.The hygienist did a great job cleaning my teeth."
- A.K. /
Google /
Jan 17, 2019
Previous
Next
Once gum disease sets in, Martin Dentistry can often treat it with nonsurgical therapies, including:
Scaling – to remove hardened plaque from below the gum line
Root Planing – to reduce rough areas on teeth roots
Antibiotic Therapy – to battle infection
Laser Treatment – to remove bacteria and promote gum reattachment
Surgery – advanced cases may require the care of a periodontist, in which case the dentist will make a referral to a trusted colleague.
Depending on the gum disease treatment used for the patient's condition, the dentist will give specific aftercare instructions. After undergoing gum disease treatment, patients should talk to their dentist about improving the home oral care routine to prevent future problems and if they should come in more often than twice a year for preventative care.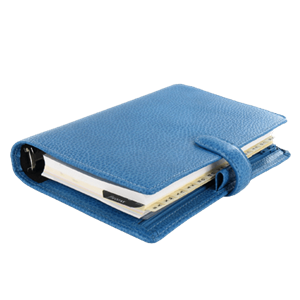 Healthy Gums = Healthy Body
Everything that enters or is present in the mouth has access to the whole body. Recent research reveals that gum disease is linked to an increased risk for major overall health problems, including stroke, heart disease, respiratory problems, osteoporosis, diabetes complications, low birth weight, and most recently, dementia. To set up an appointment for an exam to look for signs of gum disease, contact Martin Dentistry in Indianapolis.
Related Procedures
Related Posts