When a tooth is lost, it can cause more problems than just leaving an unsightly gap in the smile. When a tooth is lost, the surrounding jawbone will start to deteriorate without the tooth's root to stimulate bone growth. The adjoining teeth can drift out of place, compromising the patient's bite and possibly breaking teeth in the future. Traditional fixes like dental bridges and partial dentures do not preserve the jawbone and often need regular repair and replacement. Enjoy a long-term permanent solution and a beautiful, natural-looking smile with dental implants by Martin Dentistry in Indianapolis, IN. Cosmetic and general dentists, Drs. Martin, Martin, and Marshall use dental implants that are deigned to look like natural teeth. The bio-compatible decay-resistant titanium post acts as a root and stimulates the bone to grow, which provides a stable bite. Dental implants are not removable so there is no need to worry about messy adhesives or embarrassing slippage issues. With proper home-care and regular maintenance, dental implants can last a lifetime, saving the patient time and money in the long-run. Advantages of dental implants include:
Save the jawbone
Implants do not come in and out
Save adjoining teeth
Less maintenance
Enjoy all foods
Speak with confidence
Implants Reviews
"New location is on the other side of 62nd Street: 1724 Broad Ripple Avenue, Indianapolis, IN 46220 - same great doctors and staff in a shiny new location with WAY more plentiful parking!"
- A.M. /
Yelp /
Aug 25, 2019
"Awesome place. Nice people. Great dental care."
- A. /
Wellness /
Oct 29, 2019
"This is the most comfortable dentist office I have ever been to. The dentists (the Martin's) are absolutely fantastic professionals. The dental assistants are just as gifted. The front desk staff are highly experienced in the management of insurance issues, and are so friendly and helpful explaining everything. I highly doubt I will ever be as satisfied by another dental office. 5 stars all day"
- W.W. /
Google /
Mar 08, 2020
"Clean, smells good, beautiful, everyone is pleasant and nice, I love the inside of the rooms unique and different. They have a tv for patients to watch while they work on your teeth."
- T.P. /
Google /
Jun 11, 2018
"The dental staff were very knowledgeable, friendly, genuine, and help you understand the processes they suggest. The office itself was clean, smelled nice, and was comfortable. I would highly suggest this dentist's office to anyone and everyone."
- T.J. /
Google /
Mar 11, 2016
Previous
Next
Prior to the dental implant procedure, a thorough examination will be conducted. The dentist will examine the teeth and jawbone to assess whether the gums are healthy enough and if the patient has enough bone to properly support an implant. X-rays will be taken to help the dentist develop impressions of the mouth to ensure replacement teeth fit accurately and naturally. A local anesthetic can be given prior to the implant to minimize pain and discomfort. The dentist will place the small titanium post implant into the missing tooth's bone socket. During the course of the jawbone healing, it will grow around the implant.
The jawbone healing process can take 3 – 6 months as it lays a strong foundation for the replacement tooth to be placed. At this time, a small abutment, or connector post, is attached to the implant so that a new tooth, called a crown, can be placed. Other replacement options, such as bridges or dentures, can be used as well. The replacement will match the color, shape, and size of the patient's natural teeth to give it a consistent look.
Once the dental implant is set, a patient has the option of temporary or permanent replacement teeth. Permanent teeth such as crowns and bridges are fixed into place. Some patients may opt for removable dentures that can be moved as needed. The dentist will work with the patient in order to determine the best option.
After the dental implants are installed, most patients report little to no pain. If there is any soreness, an over-the-counter pain medication can be taken. It is important for a patient to practice good oral hygiene after the procedure. This includes regularly brushing, flossing, and rinsing with antibacterial mouthwash. It's also important to keep up with regular dental appointments. If a patient practices proper oral hygiene and treats the implant with care, a dental implant is extremely durable and should last for a lifetime. In some instances, the replacement teeth may deteriorate due to wear and tear and may need to be replaced.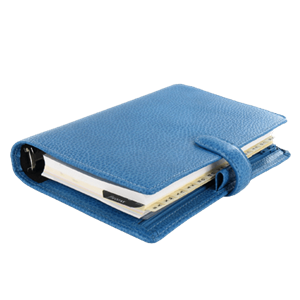 Replace and Restore Your Smile
If you want to be proud of your smile again, dental implants can fill in missing teeth for a more attractive appearance. Anyone who has missing teeth is encouraged to call our office today to make a consultation and find out about their dental implant options.