When a tooth is lost, it can cause more problems than just leaving an unsightly gap in the smile. When a tooth is lost, the surrounding jawbone will start to deteriorate without the tooth's root to stimulate bone growth. The adjoining teeth can drift out of place, compromising the patient's bite and possibly breaking teeth in the future. Traditional fixes like dental bridges and partial dentures do not preserve the jawbone and often need regular repair and replacement. Enjoy a long-term permanent solution and a beautiful, natural-looking smile with dental implants by Martin Dentistry in Indianapolis, IN. Cosmetic and general dentists, Drs. Martin, Martin, and Marshall use dental implants that are deigned to look like natural teeth. The bio-compatible decay-resistant titanium post acts as a root and stimulates the bone to grow, which provides a stable bite. Dental implants are not removable so there is no need to worry about messy adhesives or embarrassing slippage issues. With proper home-care and regular maintenance, dental implants can last a lifetime, saving the patient time and money in the long-run. Advantages of dental implants include:
Save the jawbone
Implants do not come in and out
Save adjoining teeth
Less maintenance
Enjoy all foods
Speak with confidence
Implants Reviews
"I had good experiences here for a while now. The hygienist has been friendly and seemingly doing a good job. I've never had any major issues but cleaning and routine visits have been good. The doctors have always been friendly and seemingly thorough. More so than prior dentists I have used. The facility is nice but objectively the least important part. I have had a billing issue that was resolved."
- J.H. /
Google /
Jul 19, 2022
"Wanted to update my review. I am still happy to have found Martin Dentistry. They are worth the inconvenience and long trip there. Everyone is committed to providing the best dental treatment possible. My former dentist retired, and I had a great deal of difficulty finding another one that I liked. A friend recommended Martin Dentistry. I have been there several times now and would highly recommend to anyone. Yesterday I had an emergency and they worked me in and took care of the issue right away. Dr. Matt Martin was professional and explained everything in detail. The staff is wonderful, experienced and positive. All the dentists that have seen me have been concerned and knowledgeable. After bad experiences with other dentists am very grateful to have found them."
- F.L. /
Google /
Dec 18, 2021
"Very friendly and helpful staff! I was looking for a quality dentist when I moved to the Indy area and I found it here. One of my favorite dentist.They are also very responsive to emails!"
- C.M. /
Yelp /
May 26, 2022
"I am lucky that Martin Dentistry has been my dentist for 10+ years. They saved my teeth and, thus, my overall health.  I arrived at my first appointment with significant repair needed.  Scary! We (yep, I was involved) created a lengthy treatment plan. My physical and financial comfort directed the project. They explained EVERY procedure and cost and presented alternative options. I asked questions, and they were answered.  Not one person in the office ever made me feel ashamed or embarrassed about the state of my dental health or the rate I could afford to address the issues. The Martin Dentistry team's goal was to get me well. Their office offers all of the bells and whistles. The doctors stay very well versed in new technology but are still not afraid to use old-school common sense problem-solving. When I had emergency dental needs, Martin Dentistry has always been there for me. They always have checked-in after significant procedures (and when I say checked in, I mean the Drs. themselves called). I have spent many hours in their dental chair, and everyone has been very kind and patient. I do not often post on Yelp, but my call with the office this afternoon inspired me to sing their praises."
- H.H. /
Yelp /
Aug 10, 2020
"Nice staff, terrific dentists. Been going there for years.Alway professional and helpful."
- E.S. /
Yelp /
Sep 25, 2020
Previous
Next
Prior to the dental implant procedure, a thorough examination will be conducted. The dentist will examine the teeth and jawbone to assess whether the gums are healthy enough and if the patient has enough bone to properly support an implant. X-rays will be taken to help the dentist develop impressions of the mouth to ensure replacement teeth fit accurately and naturally. A local anesthetic can be given prior to the implant to minimize pain and discomfort. The dentist will place the small titanium post implant into the missing tooth's bone socket. During the course of the jawbone healing, it will grow around the implant.
The jawbone healing process can take 3 – 6 months as it lays a strong foundation for the replacement tooth to be placed. At this time, a small abutment, or connector post, is attached to the implant so that a new tooth, called a crown, can be placed. Other replacement options, such as bridges or dentures, can be used as well. The replacement will match the color, shape, and size of the patient's natural teeth to give it a consistent look.
Once the dental implant is set, a patient has the option of temporary or permanent replacement teeth. Permanent teeth such as crowns and bridges are fixed into place. Some patients may opt for removable dentures that can be moved as needed. The dentist will work with the patient in order to determine the best option.
After the dental implants are installed, most patients report little to no pain. If there is any soreness, an over-the-counter pain medication can be taken. It is important for a patient to practice good oral hygiene after the procedure. This includes regularly brushing, flossing, and rinsing with antibacterial mouthwash. It's also important to keep up with regular dental appointments. If a patient practices proper oral hygiene and treats the implant with care, a dental implant is extremely durable and should last for a lifetime. In some instances, the replacement teeth may deteriorate due to wear and tear and may need to be replaced.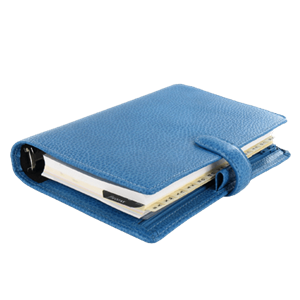 Replace and Restore Your Smile
If you want to be proud of your smile again, dental implants can fill in missing teeth for a more attractive appearance. Anyone who has missing teeth is encouraged to call our office today to make a consultation and find out about their dental implant options.
Related Posts