About Periodontal Surgery
A high gum line can make the teeth appear too large and a low gum line can make the teeth appear too small. With periodontal plastic surgery at Martin Dentistry in Indianapolis, Indiana, the gum tissue can be contoured or grafted to a normal, healthy appearance if the gum lines make a person's smile appear gummy or expose the roots of the teeth to infections. Often caused by gum diseases, excess, uneven, or insufficient gum tissue can create more complex dental issues if not treated. Periodontal plastic surgery performed by general and cosmetic dentists, Dr. Matthew Martin, Dr. Stephanie Martin, and Dr. Lynn Marshall can either remove excess gum tissue and contour the gum line to a normal appearance or use gum tissue grafts to fill in gaps and areas where the gum line is above the tooth root.
Reviews
"Very nice, friendly folks at Martin Dentistry.  Although, going to the dentist isn't always fun - it's helpful to go to a place where they are thorough, caring, and friendly.Dr. Lindsey Garrison & her dental hygienists have been so nice and have explained everything to me very thoroughly.  I appreciate them and all of their hard work!!"
- A.D. /
Yelp /
Sep 06, 2022
"I don't believe in luck, I believe in trust and understanding, I've been with Mrs. Dorothy Crypto Fx for some YEARS and I've made good amount of money with her simple strategies of trading. Meeting with her has been the best experience that has happened to me in this past few month and I'm expecting yet another payment from the broker. Scammers are everywhere but to find a reliable trader like Mrs. Dorothy Crypto Fx is not an easy task and my advice for you all is to come over and join her. contact her directly on her Email: [email protected] WhatsApp +12036084974 "Success doesn't come to you, you go to it... I'm not the one to call you to invest and have a bright financial situation. If you know what's right, you're supposed to contact her now and start trading ASAP""
- P.A. /
Facebook /
Jul 22, 2023
"Martin Dentistry nails the line between a friendly, almost-familial atmosphere and efficient professionalism. The staff are all pleasant to work with and visits always run on time. I've never felt like I was getting nagged about flossing (even though I probably need to more often). The rooms are themed and fun, bringing just a little more joy to what would usually be a fairly unpleasant visit. It's hard to wax poetic about a dentist office, but this place is as good as it gets."
- I.L. /
Google /
Jun 26, 2023
"Very professional all around. My dental hygienist was gentle, the x-rays were over quickly, and they worked with my insurance. I'll be scheduling a crown replacement with them soon."
- R.L. /
Google /
Jun 14, 2023
"I have been here twice now and had excellent experiences both times. The new patient process is pretty quick and painless.  They were able to get me in within two weeks for a routine cleaning and x-rays.  The cleaning was good. I mentioned that I tend to gag with dental stuff, so they took extra care when placing the films for my x-rays and the tech kept checking on me and going super slow to ensure my comfort. I had a filling that had mostly fallen out. I was able to reschedule a follow up for two days later (they had them sooner, but it didn't work for my schedule).  I asked if I would have to be numbed because I hate the dental shots.  She said she was pretty confident she could pop out the old filling and replace it with no to minimal pain and she was right.  My tooth hurt the tiniest bit, but I'm pretty sure it was just sensitivity when the cold water blasted it. I was in and out in about 20 minutes with my new filling and no numb, drooly mouth. They also accept children. My friend's entire family goes and say the dentists are really good with their kids as well.  I don't doubt it. Each room is themed. My cleaning was in the Star Wars room and my filling was in the baseball room.  There is plenty for kids (or kids at heart) to look at and be distracted by during dental procedures."
- D.P. /
Yelp /
Jun 12, 2023
Previous
Next
An uneven gum line or gummy smile is fixed by removing the excess gum tissue as needed and then sculpting the gum line to look natural and even. For patients who have a high gum line that makes their teeth look too long or exposes the tooth root, gum graft surgery is used to lower the gum line and protect the roots from decay. Gaps in the gums are often caused by tooth loss and this is usually fixed with ridge augmentation and a dental implant.
After gum contouring or gum grafting procedures, the patient will feel some discomfort and swelling. Gum contouring generally only takes one day for recovery and patients are advised to consume soft food and liquids for several days. Gum grafting surgery may require 3 – 7 days for recovery and patients will be limited on their activity and diet to prevent the stitches from opening. The dentist may prescribe antibiotics or pain medication if needed.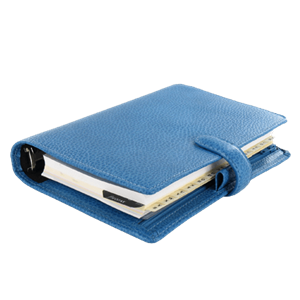 Do you have a gummy smile, long teeth, or an uneven gum line? Reveal a beautiful, healthy smile with periodontal plastic surgery to change the size and shape of your gums.
Related Procedures