For patients who want a whiter, straighter, more perfectly shaped smile, porcelain veneers pose an attractive option. Cosmetic and general dentists, Drs. Martin, Martin, and Marshall design custom porcelain veneers according to each patient's unique skin tone, face shape, existing dentition, and personal preferences. At the patient's consultation at Martin Dentistry in the Indianapolis area, the dentist will review photos of smiles with the patient, then help them determine which smile attributes would look attractive on them. Some patients may prefer Lumineers, an ultra thin style of veneer that requires no tooth preparation. Lumineers look natural and beautiful if used correctly however, they aren't the best option for every patient. During the consultation, the dentist will provide professional advice so that every patient can make a wise decision about their porcelain veneers and Lumineers. We can actually create a model to show the patient what porcelain veneers or Lumineers will look like on them.
Porcelain Veneers Reviews
"The staff was wonderful, professional. and careful.I appreciate that they we not pushy about a follow up appointment. Dr, Stephanie Martin was the best."
- J.E. /
Google /
Aug 28, 2019
"I've had alot of bad dental experience, this was not one of them! I had all my uppers crowned and they not only look real they look Amazing. 5 star's"
- T.L. /
Google /
Feb 04, 2019
"I cracked my tooth at lunch. They were able to get me in the same day. The girl that fixed the tooth temporarily while I can get my crown did an amazing job! Highly recommend!"
- T.R. /
Google /
Apr 21, 2022
"I have been going to Martin Dentistry for 10+ years. Love the staff!! Love the practice!! The only place for me."
- N.R. /
Google /
Jul 30, 2019
"I had good experiences here for a while now. The hygienist has been friendly and seemingly doing a good job. I've never had any major issues but cleaning and routine visits have been good. The doctors have always been friendly and seemingly thorough. More so than prior dentists I have used. The facility is nice but objectively the least important part. I have had a billing issue that was resolved."
- J.H. /
Google /
Jul 19, 2022
Previous
Next
Unlike traditional veneers, Lumineers are thinner, which eliminates aggressive tooth preparation, including filing the teeth, anesthesia, and temporary veneers. The Lumineers process starts with the dentist creating an impression of the patient's upper and lower teeth, which are sent to a Lumineers laboratory. Once the patient's custom-made Lumineers are sent back to the dentist (usually in about 2 – 3 weeks), the patient returns to have their Lumineers fitted and placed. The patient's Lumineers are then easily applied without problems of pain and sensitivity. About as thin as a contact lens, Lumineers improve the patient's smile while still looking natural. With proper home care and regular dental exams and cleanings, Lumineers should last for about 20 years.
Before a porcelain veneer is placed, the dentist must remove a thin layer of enamel from the front surface of each tooth to make room for veneer. After the enamel is removed a digital impression of the teeth is made and sent to a dental laboratory where an expert will tailor-made the patient's veneers. The veneer is made of several thin layers of ceramic. Until the veneer is ready, the patient will wear a temporary veneer. Once the veneer is ready, the patients will return to the dentist for an appointment where a special resin is used as a bonding agent between the veneer and the tooth. Veneers are durable and can last up to 20 years with proper oral hygiene and care.
For the first few days, a patient may be more sensitive to hot and cold temperatures because of the removal of the natural enamel. This should subside within a few days. A week after the veneers are placed, a patient needs a follow-up appointment at the dentist's office to make sure the mouth is responding well to the veneers. Due to the material they are made of and since they are easy to polish, the probability of staining veneers is slight to none. It's still a good idea to brush after consuming foods or drinks that stain the teeth, especially coffee, soda, tea, and red wine. Veneers should be brushed with a non-abrasive toothpaste, flossed, and rinsed with mouthwash just like natural teeth. Patients should be sure to keep up with regular dental appointments so the dentist can perform professional maintenance by polishing the veneers with a special, non-abrasive paste to keep them in pristine condition.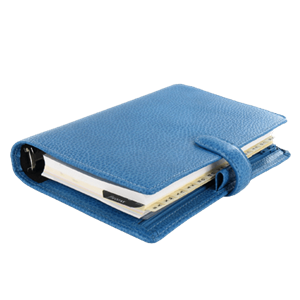 Veneers are a great idea for anyone who wants to revitalize their smile. If you think this is the procedure for you, give our office a call as soon as possible to set up your consultation, so we can make your smile is more brilliant than ever.
Related Procedures
Related Post