Porcelain Crowns to Correct Shade and Position, Indianapolis, IN*
Procedure Details
This patient had root canal treated teeth that had darkened over time. Porcelain crowns were used to correct the position and color. The crowns were conservative and more like a veneer in design. At Martin dentistry crowns and veneers can be used to make cosmetic corrections as well as restore broken down teeth.
More
Porcelain Crowns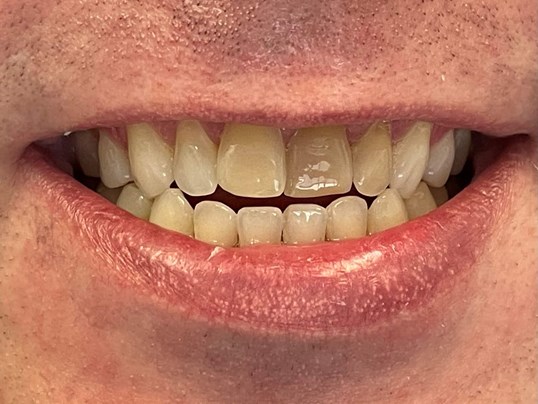 Before and after showing the correction of position and shade. More
Porcelain Crown Treatment
This treatment was completed in 2 visits. Root canaled teeth can darken oover time. Crown, veeners and bonding can be used to treat this condition.
Location