Crowns are very strong, durable covers that fit snugly over the entire tooth to hide cosmetic issues like broken teeth, deep discoloration or large, dark fillings while also providing strength to the tooth structure. They're often used on teeth that have had root canals to cover up the discoloration that usually follows a root canal and to help provide additional strength to the tooth, which may have been weakened by the removal of the interior pulp. They're also used in bridge procedures to provide strength and protection to the teeth used to support a bridge. During the consultation, general and cosmetic dentists at Martin Dentistry will discuss the patient's crown options and develop a treatment plan based on their needs. As part of Martin Dentistry's commitment to patient safety, our Indianapolis practice is metal and mercury-free.
Crowns Reviews
"Very friendly and helpful staff! I was looking for a quality dentist when I moved to the Indy area and I found it here. One of my favorite dentist.They are also very responsive to emails!"
- C.M. /
Yelp /
May 26, 2022
"This Dentist is awesome. Dr. Stephanie, office manager Carey, the new assistant from Texas, and entire staff made all my visits a pleasure. Carey is a pro at making temporary crowns and Dr. Stephanie does a great job with the permanent crowns. If you have any fear about pain don't worry they are wonderful at making sure you have minimal to none. I would trust any thing say they are going to do. Everyone here is always happy with smiles on their faces. I could go on and on about more great things but I'll end it hear. If your in need of a great Dentist this is the place to be."
- A.S. /
Google /
Aug 17, 2022
"Moving here I was recommend by a friend. I can't say enough how amazing Dr Steph and the whole staff are. The talent of Dr Steph blows me away, she has done cosmetic crowns that I constantly get compliments on. I always have the best experience anytime I come here. They are all amazing and recommend all new patients to try as you and your teeth will thank you and will have a dentist for life."
- A.C. /
Google /
Dec 14, 2022
"I had good experiences here for a while now. The hygienist has been friendly and seemingly doing a good job. I've never had any major issues but cleaning and routine visits have been good. The doctors have always been friendly and seemingly thorough. More so than prior dentists I have used. The facility is nice but objectively the least important part. I have had a billing issue that was resolved."
- J.H. /
Google /
Jul 19, 2022
"Very nice, friendly folks at Martin Dentistry.  Although, going to the dentist isn't always fun - it's helpful to go to a place where they are thorough, caring, and friendly.Dr. Lindsey Garrison & her dental hygienists have been so nice and have explained everything to me very thoroughly.  I appreciate them and all of their hard work!!"
- A.D. /
Yelp /
Sep 06, 2022
Previous
Next
A dental crown usually takes 2 appointments to complete. During the first appointment, one of our Dentists at Martin Dentistry will prepare the tooth for the crown, take impressions of the tooth for the permanent crown, and place a temporary crown over the tooth to protect it. The impressions are sent to a dental laboratory where a customized crown(s) will be created for the patient. Once the crowns arrive back at our practice, the patient can schedule an appointment to have their permanent crown(s) fitted.
Patients do not usually have any pain after a crown is placed, but some patients experience discomfort or tooth sensitivity. Depending on the material, crowns can last from 7 – 40 years. Patients can extend the life of their crown by practicing good oral hygiene and visiting Martin Dentistry for regular exams and cleanings. If oral health is neglected, the tooth under the crown may develop a cavity or infection that will require more extensive treatment, like a root canal.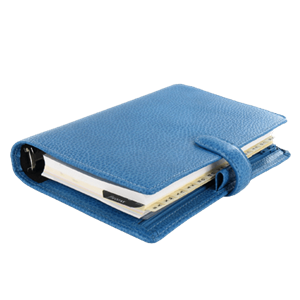 If you are concerned about the condition of your teeth, schedule a consultation with at Martin Dentistry to learn more about how crowns can help you. Everyone deserves a beautiful, healthy smile, so come in soon to find out how you can improve yours.
Related Posts