About Tooth-Colored Fillings
For new and replacement dental fillings, Martin Dentistry in Indianapolis, Indiana uses resin and ceramic materials that can be colored to match the patient's natural teeth. General and cosmetic dentists Dr. Matthew Martin, Dr. Stephanie Martin, and Dr. Lynn Marshall prefer these natural-looking fillings since they allow the patient's smile to remain beautiful. Composite fillings are also more comfortable to the patient since they are less sensitive than metal fillings to temperature changes and they also remain consistent in size and appearance over time. All new cavities are filled with resin or ceramic, but patients can also have old metal fillings removed and replaced with tooth-colored fillings for a consistent look. At Martin Dentistry, we work hard to be patient and environmentally friendly. One part of our commitment to green dentistry is that when removing old metal fillings that contain mercury, we utilize a mercury capture system.
Composite Fillings Reviews
"Dr. Stephanie did my fillings today and I couldn't be more pleased! With my last filling at a previous dentist I had issues not getting fully numbed, so Dr. Stephanie took her time and frequently checked in to make sure I couldn't feel any pain. The whole process from start to finish made me feel calm in what would otherwise make me feel really anxious. This is a great practice :)"
- A.R. /
Yelp /
Aug 03, 2020
"Always a great experience at Martin dentistry! Friendly and skilled staff are great with cleanings, X-rays, fillings, etc..,"
- W.M. /
Google /
May 05, 2023
"This is the most comfortable dentist office I have ever been to. The dentists (the Martin's) are absolutely fantastic professionals. The dental assistants are just as gifted. The front desk staff are highly experienced in the management of insurance issues, and are so friendly and helpful explaining everything. I highly doubt I will ever be as satisfied by another dental office. 5 stars all day"
- Z.K. /
Google /
Feb 27, 2020
"I am lucky that Martin Dentistry has been my dentist for 10+ years. They saved my teeth and, thus, my overall health.  I arrived at my first appointment with significant repair needed.  Scary! We (yep, I was involved) created a lengthy treatment plan. My physical and financial comfort directed the project. They explained EVERY procedure and cost and presented alternative options. I asked questions, and they were answered.  Not one person in the office ever made me feel ashamed or embarrassed about the state of my dental health or the rate I could afford to address the issues. The Martin Dentistry team's goal was to get me well. Their office offers all of the bells and whistles. The doctors stay very well versed in new technology but are still not afraid to use old-school common sense problem-solving. When I had emergency dental needs, Martin Dentistry has always been there for me. They always have checked-in after significant procedures (and when I say checked in, I mean the Drs. themselves called). I have spent many hours in their dental chair, and everyone has been very kind and patient. I do not often post on Yelp, but my call with the office this afternoon inspired me to sing their praises."
- H.H. /
Yelp /
Aug 10, 2020
"I cracked my tooth at lunch. They were able to get me in the same day. The girl that fixed the tooth temporarily while I can get my crown did an amazing job! Highly recommend!"
- T.R. /
Google /
Apr 21, 2022
Previous
Next
The dentist offers patients a one-of-a-kind experience when undergoing a filling procedure. Prior to the procedure, the patient's tooth is photographed and measured to create a filling that is comfortable and matches the shade of their tooth. The filling, made of resin, is then bonded to the tooth. The procedure seeks to create a filling that perfectly fits your tooth and covers the entire area that needs protection. This procedure can cause minor pain and discomfort, so most patients will not be able to immediately return to their regular routines.
Following filling procedure, patients will need time, at least 1 – 3 hours, to allow their anesthesia to wear off before they can leave the office. Patients should be cautious in talking or chewing so they do not bite the inside of their mouth or tongue while the area is numb. The gums may also be tender or sore at the injection site, but this will subside in a day or so. The tooth or teeth will be sensitive to hot or cold liquids or food for a short time, this is normal and temporary. Should patients feel any extreme discomfort or unevenness in the tooth after the anesthesia has worn off, please call our office immediately. Patients should not expect to receive any medication or special instructions unless directed by the dentist during their consultation or after surgery.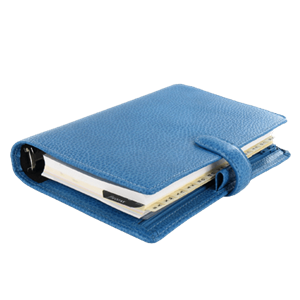 Our dental office would be honored to help you achieve the smile you've been dreaming of. Our tooth-colored fillings help to maintain the overall beauty of your smile as well as ensuring that you can have comfort. Schedule an appointment to see if tooth-colored filling are the right treatment for you.
Related Procedures
Related Posts