About Tooth-Colored Fillings
For new and replacement dental fillings, Martin Dentistry in Indianapolis, Indiana uses resin and ceramic materials that can be colored to match the patient's natural teeth. General and cosmetic dentists Dr. Matthew Martin, Dr. Stephanie Martin, and Dr. Lynn Marshall prefer these natural-looking fillings since they allow the patient's smile to remain beautiful. Composite fillings are also more comfortable to the patient since they are less sensitive than metal fillings to temperature changes and they also remain consistent in size and appearance over time. All new cavities are filled with resin or ceramic, but patients can also have old metal fillings removed and replaced with tooth-colored fillings for a consistent look. At Martin Dentistry, we work hard to be patient and environmentally friendly. One part of our commitment to green dentistry is that when removing old metal fillings that contain mercury, we utilize a mercury capture system.
Composite Fillings Reviews
"Who likes going to the dentist? Nobody. But because it is something we all should do, may as well find one you like. Martin Dentistry is that place. With locations in Fishers and Broad Ripple they are easy to get to. Dr Stephanie Martin is phenomenal. She is friendly and kind, no nonsense and gives great advice. She is gentle when she works on you and if you need other treatments, not afraid to send you away to someone else. Every hygienist I have ever worked with (most recently Erin) has been kind and efficient."
- D.M. /
Yelp /
Jan 15, 2017
"Replaced fillings on upper and lower right. Procedure minimized discomfort with minimal numbing. In and out on time. Already in good shape with one Aleve (3 hours post procedure). Very pleased."
- A.S. /
Google /
Feb 15, 2017
"Drs Matt and Stephanie are great, professional and friendly. They don't do any work that is not absolutely necessary."
- J.B. /
Yelp /
Jul 27, 2017
"Replaced fillings on upper and lower right. Procedure minimized discomfort with minimal numbing. In and out on time. Already in good shape with one Aleve (3 hours post procedure). Very pleased."
- A.S. /
Google /
Mar 31, 2017
"I have been to Martin Dentistry 3 times. The first for X-rays and cleaning and the other 2 for cavity fillings. Each time they were extremely friendly and painless. I did not have to wait long at all and I was out just as fast with nothing but the best service. I am thankful that my friend referred me to them and I will make sure that they are in my network if my insurance were to change. Thanks for all you do!!!"
- S.D. /
Google /
Jul 30, 2018
Previous
Next
The dentist offers patients a one-of-a-kind experience when undergoing a filling procedure. Prior to the procedure, the patient's tooth is photographed and measured to create a filling that is comfortable and matches the shade of their tooth. The filling, made of resin, is then bonded to the tooth. The procedure seeks to create a filling that perfectly fits your tooth and covers the entire area that needs protection. This procedure can cause minor pain and discomfort, so most patients will not be able to immediately return to their regular routines.
Following filling procedure, patients will need time, at least 1 – 3 hours, to allow their anesthesia to wear off before they can leave the office. Patients should be cautious in talking or chewing so they do not bite the inside of their mouth or tongue while the area is numb. The gums may also be tender or sore at the injection site, but this will subside in a day or so. The tooth or teeth will be sensitive to hot or cold liquids or food for a short time, this is normal and temporary. Should patients feel any extreme discomfort or unevenness in the tooth after the anesthesia has worn off, please call our office immediately. Patients should not expect to receive any medication or special instructions unless directed by the dentist during their consultation or after surgery.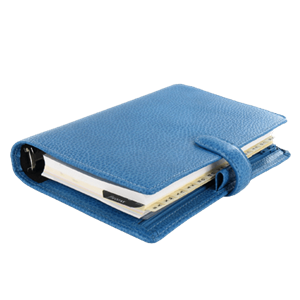 Our dental office would be honored to help you achieve the smile you've been dreaming of. Our tooth-colored fillings help to maintain the overall beauty of your smile as well as ensuring that you can have comfort. Schedule an appointment to see if tooth-colored filling are the right treatment for you.
Related Procedures
Related Post