What Is Invisalign Treatment?
Straight teeth not only offer a beautiful smile, but they tend to be healthier and easier to care for. Dental concerns (like overcrowding of the teeth or an uneven bite) might also result in subsequent health complications that may have consequences for your oral function, which could be costly to fix. In an effort to help individuals experience the rewards of an attractive, healthy grin, our office takes pride in offering Invisalign orthodontics to teenagers and adults in Indianapolis, IN. Invisalign treatment steadily maneuvers teeth by way of a series of removable, nearly invisible aligners, offering a less obvious appearance and a convenient option over traditional metal braces. Determine if Invisalign aligners are right for your oral health needs by scheduling a consultation with a member of the experienced team at Martin Dentistry today.
Reviews
"A great dentist for the people who live & work in Broad Ripple. The staff is super friendly, and always helpful. I feel comfortable enough during covid to continue to get my regular cleanings as the place is super clean (and was before!)Scheduling and rescheduling if needed has always been very easy. The dental hygienists are always so nice and gentle when cleaning. They are meticulous but time efficient. All around would recommend for a great cleaning & regular dentistry!"
- R.T. /
Yelp /
Feb 16, 2021
"I love Martin Dentistry! The staff is so kind. You can watch tv while getting work done. Definitely recommend."
- N.W. /
Google /
Jan 22, 2021
"Nice staff, terrific dentists. Been going there for years.Alway professional and helpful."
- E.S. /
Yelp /
Sep 25, 2020
"I am lucky that Martin Dentistry has been my dentist for 10+ years. They saved my teeth and, thus, my overall health.  I arrived at my first appointment with significant repair needed.  Scary! We (yep, I was involved) created a lengthy treatment plan. My physical and financial comfort directed the project. They explained EVERY procedure and cost and presented alternative options. I asked questions, and they were answered.  Not one person in the office ever made me feel ashamed or embarrassed about the state of my dental health or the rate I could afford to address the issues. The Martin Dentistry team's goal was to get me well. Their office offers all of the bells and whistles. The doctors stay very well versed in new technology but are still not afraid to use old-school common sense problem-solving. When I had emergency dental needs, Martin Dentistry has always been there for me. They always have checked-in after significant procedures (and when I say checked in, I mean the Drs. themselves called). I have spent many hours in their dental chair, and everyone has been very kind and patient. I do not often post on Yelp, but my call with the office this afternoon inspired me to sing their praises."
- H.H. /
Yelp /
Aug 10, 2020
"Dr. Stephanie did my fillings today and I couldn't be more pleased! With my last filling at a previous dentist I had issues not getting fully numbed, so Dr. Stephanie took her time and frequently checked in to make sure I couldn't feel any pain. The whole process from start to finish made me feel calm in what would otherwise make me feel really anxious. This is a great practice :)"
- A.R. /
Yelp /
Aug 03, 2020
Previous
Next
Should I Get Invisalign Aligners?
Adults and teens who want a discreet solution instead of traditional metal braces may be ideal candidates for Invisalign orthodontics. This solution can be suitable for fixing malocclusion (an open bite, crossbite, underbite, or overbite), a narrow dental arch, crooked or overcrowded teeth, and gaps between teeth. Treating these problems may allow for enhanced comfort and jaw function, as well as speaking and eating abilities. Clear aligners are also easy to remove from the mouth, letting Indianapolis, IN teenagers and adults savor their favorite meals with no dietary limitations and take care of their teeth without bulky appliances standing in the way. During your treatment consultation at Martin Dentistry, a member of our team will take dental radiographs and provide an exam to help decide if Invisalign aligners are a suitable solution for you.
How Do Invisalign Aligners Work?
Invisalign clear aligners function through a sequence of clear, removable mouth trays that incrementally move your teeth into their appropriate location. To initiate your orthodontic treatment, a member of our Indianapolis, IN team will take impressions of your upper and lower arches, which will be given to a dedicated lab where your customized aligner trays will be crafted. After your aligners are sent to our office, our team will have you return to try on your first set and receive instructions on how to wear them. Your aligner trays should be kept in place for 20 – 22 hours each day and only removed just before brushing your teeth, flossing your teeth, eating meals or snacks, and drinking beverages. Approximately every 1 – 2 weeks, you will need to swap your current set of aligners for the next in your series. One of our team members will help you schedule routine orthodontic exams at Martin Dentistry so our Invisalign provider can review your teeth straightening progression.
What Results Can I expect From Invisalign Treatment?
The length of time needed for Invisalign aligners will vary according to your personal goals and needs, but many people wear their removable, clear aligners for about 12 – 24 months. When your orthodontic care is over, it is imperative to keep your teeth from moving by wearing retainers. Custom Vivera® retainers are constructed with the same flexible, comfortable substance as the teeth aligner trays and are customized in the Invisalign lab. Once they are delivered to Martin Dentistry, our staff will inform you of how often you should wear your retainers, as well as ways to clean them. Dr. Martin will consistently track the alignment of your teeth and your end result at your routine dental visits.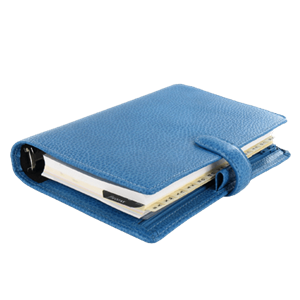 An Attractive, Confident Smile
Straighten overcrowded teeth and enhance a poor bite with Invisalign treatment. These discreet teeth aligner trays from Martin Dentistry incrementally straighten teeth to enhance a patient's function and comfort while producing a confident, attractive smile. Reserve your appointment at our Indianapolis, IN dental facility to hear more about the benefits of Invisalign orthodontics or to get started with your treatment.