What Is Invisalign Treatment?
Straight teeth not only offer a beautiful smile, but they tend to be healthier and easier to care for. Dental concerns (like overcrowding of the teeth or an uneven bite) might also result in subsequent health complications that may have consequences for your oral function, which could be costly to fix. In an effort to help individuals experience the rewards of an attractive, healthy grin, our office takes pride in offering Invisalign orthodontics to teenagers and adults in Indianapolis, IN. Invisalign treatment steadily maneuvers teeth by way of a series of removable, nearly invisible aligners, offering a less obvious appearance and a convenient option over traditional metal braces. Determine if Invisalign aligners are right for your oral health needs by scheduling a consultation with a member of the experienced team at Martin Dentistry today.
Reviews
"Very nice, friendly folks at Martin Dentistry.  Although, going to the dentist isn't always fun - it's helpful to go to a place where they are thorough, caring, and friendly.Dr. Lindsey Garrison & her dental hygienists have been so nice and have explained everything to me very thoroughly.  I appreciate them and all of their hard work!!"
- A.D. /
Yelp /
Sep 06, 2022
"I don't believe in luck, I believe in trust and understanding, I've been with Mrs. Dorothy Crypto Fx for some YEARS and I've made good amount of money with her simple strategies of trading. Meeting with her has been the best experience that has happened to me in this past few month and I'm expecting yet another payment from the broker. Scammers are everywhere but to find a reliable trader like Mrs. Dorothy Crypto Fx is not an easy task and my advice for you all is to come over and join her. contact her directly on her Email: [email protected] WhatsApp +12036084974 "Success doesn't come to you, you go to it... I'm not the one to call you to invest and have a bright financial situation. If you know what's right, you're supposed to contact her now and start trading ASAP""
- P.A. /
Facebook /
Jul 22, 2023
"Martin Dentistry nails the line between a friendly, almost-familial atmosphere and efficient professionalism. The staff are all pleasant to work with and visits always run on time. I've never felt like I was getting nagged about flossing (even though I probably need to more often). The rooms are themed and fun, bringing just a little more joy to what would usually be a fairly unpleasant visit. It's hard to wax poetic about a dentist office, but this place is as good as it gets."
- I.L. /
Google /
Jun 26, 2023
"Very professional all around. My dental hygienist was gentle, the x-rays were over quickly, and they worked with my insurance. I'll be scheduling a crown replacement with them soon."
- R.L. /
Google /
Jun 14, 2023
"I have been here twice now and had excellent experiences both times. The new patient process is pretty quick and painless.  They were able to get me in within two weeks for a routine cleaning and x-rays.  The cleaning was good. I mentioned that I tend to gag with dental stuff, so they took extra care when placing the films for my x-rays and the tech kept checking on me and going super slow to ensure my comfort. I had a filling that had mostly fallen out. I was able to reschedule a follow up for two days later (they had them sooner, but it didn't work for my schedule).  I asked if I would have to be numbed because I hate the dental shots.  She said she was pretty confident she could pop out the old filling and replace it with no to minimal pain and she was right.  My tooth hurt the tiniest bit, but I'm pretty sure it was just sensitivity when the cold water blasted it. I was in and out in about 20 minutes with my new filling and no numb, drooly mouth. They also accept children. My friend's entire family goes and say the dentists are really good with their kids as well.  I don't doubt it. Each room is themed. My cleaning was in the Star Wars room and my filling was in the baseball room.  There is plenty for kids (or kids at heart) to look at and be distracted by during dental procedures."
- D.P. /
Yelp /
Jun 12, 2023
Previous
Next
Should I Get Invisalign Aligners?
Adults and teens who want a discreet solution instead of traditional metal braces may be ideal candidates for Invisalign orthodontics. This solution can be suitable for fixing malocclusion (an open bite, crossbite, underbite, or overbite), a narrow dental arch, crooked or overcrowded teeth, and gaps between teeth. Treating these problems may allow for enhanced comfort and jaw function, as well as speaking and eating abilities. Clear aligners are also easy to remove from the mouth, letting Indianapolis, IN teenagers and adults savor their favorite meals with no dietary limitations and take care of their teeth without bulky appliances standing in the way. During your treatment consultation at Martin Dentistry, a member of our team will take dental radiographs and provide an exam to help decide if Invisalign aligners are a suitable solution for you.
How Do Invisalign Aligners Work?
Invisalign clear aligners function through a sequence of clear, removable mouth trays that incrementally move your teeth into their appropriate location. To initiate your orthodontic treatment, a member of our Indianapolis, IN team will take impressions of your upper and lower arches, which will be given to a dedicated lab where your customized aligner trays will be crafted. After your aligners are sent to our office, our team will have you return to try on your first set and receive instructions on how to wear them. Your aligner trays should be kept in place for 20 – 22 hours each day and only removed just before brushing your teeth, flossing your teeth, eating meals or snacks, and drinking beverages. Approximately every 1 – 2 weeks, you will need to swap your current set of aligners for the next in your series. One of our team members will help you schedule routine orthodontic exams at Martin Dentistry so our Invisalign provider can review your teeth straightening progression.
What Results Can I expect From Invisalign Treatment?
The length of time needed for Invisalign aligners will vary according to your personal goals and needs, but many people wear their removable, clear aligners for about 12 – 24 months. When your orthodontic care is over, it is imperative to keep your teeth from moving by wearing retainers. Custom Vivera® retainers are constructed with the same flexible, comfortable substance as the teeth aligner trays and are customized in the Invisalign lab. Once they are delivered to Martin Dentistry, our staff will inform you of how often you should wear your retainers, as well as ways to clean them. Dr. Martin will consistently track the alignment of your teeth and your end result at your routine dental visits.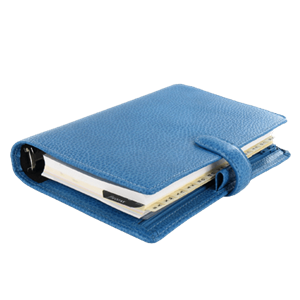 An Attractive, Confident Smile
Straighten overcrowded teeth and enhance a poor bite with Invisalign treatment. These discreet teeth aligner trays from Martin Dentistry incrementally straighten teeth to enhance a patient's function and comfort while producing a confident, attractive smile. Reserve your appointment at our Indianapolis, IN dental facility to hear more about the benefits of Invisalign orthodontics or to get started with your treatment.
Related Posts