After the patient's dental exam with Indianapolis area general and cosmetic dentists, Dr. Matthew Martin, Dr. Stephanie Martin, or Dr. Lynn Marshall, patients will meet with one of our trained hygienist for a thorough dental cleaning and polishing. While Martin Dentistry recommends all patients brush their teeth twice a day at home, professional dental instruments help the hygienist to reach areas the patient can't and clean the enamel deeper than a regular toothbrush. During the dental cleaning, the hygienist will remove plaque and tartar that has built up to the teeth. Once the teeth are clean, the hygienist will polish the teeth to remove stains and keep the patient's teeth bright and white. After the cleaning and polishing, the hygienist can answer any questions about daily oral healthcare and dental products.
Cleanings Reviews
"Martin Dentistry easily rates 5 stars. While I don't have a fear of going to the dentist, I really don't like when dentists and hygenists only use water piks for cleanings because I have sensitivity to cold water...and being sprayed in the face. Martin Dentistry listens to me and performs my cleanings the 'old fashioned' way, which is more comfortable for me. Everyone is friendly and my experience here has always been positive. My appointment times are honored and I appreciate getting a new toothbrush with each visit. Just a few blocks from my home in Broad Ripple, I like having a neighborhood dentist. Highly recommended."
- D.E. /
Yelp /
Jul 18, 2011
"Changed from previous dentist to Martin Dentistry due to close proximity to new home. I will say that I don't like to switch dentist/doctors because I want them to 'know' who I am and know my history. Upon my first visit I would have to say that Martin Dentistry is GREAT!! Arrived a few minutes prior to appointment time and the hygienist took me back right away. Hygienist was very friendly, nice, informative and conversational but not overtly chatty. Did a great job cleaning my teeth and informing me of what she was doing each step of the way. The dentist, Matthew Martin was very upbeat, genuine, positive, smiley and friendly. I feel he did a great job checking over my oral heath and reviewing my X-rays and teeth. Seems to be very knowledgeable and informative to what he is viewing/doing. Overall, great experience. Would like if they had the newer X-ray machine that goes all around your head verses having to take about 20 slides... ended up having a couple cuts in my mouth from all of these."
- S.J. /
Yelp /
Nov 16, 2012
"My first visit here was for a general checkup and cleaning. All of the staff was very friendly and informative to my questions. A few weeks later I returned for the actual dental work in which I had some anxiety. Dr. Stephanie was very comforting and understanding. Moreover, she performed the dental work as gently and quickly as possible. All in all, I highly recommend Martin Dentistry!"
- G.Z. /
Yelp /
Feb 09, 2015
"I highly recommend Martin Dentistry. My experiences so far have all been wonderful. The staff members are all very friendly and knowledgeable, and the office is clean and comfortable. My appointments have always started shortly after my arrival and my wait time has been kept to a minimum. Any questions that I have had have been answered thoroughly and effectively. My experiences with Martin Dentistry include (so far) routine cleaning, fillings, and an Invisalign consult and eventual impressions - I am about to start with the treatment. I couldn't be happier with the care I have received and would recommend Martin Dentistry to anyone. "
- A.V. /
Google /
Sep 16, 2015
"Enjoyed my first visit at Martin Dentistry. Very professional and friendly staff!"
- A.K. /
Google /
Apr 21, 2016
Previous
Next
Dental cleanings usually start with an examination of the patient's teeth. During the examination, the dentist will look for any signs of damage, cavities, or decay. The patient's teeth are cleaned to remove any plaque and tartar buildup, followed by a deep clean and polish with professional dental tools. Patient will have the opportunity to discuss the health status of their teeth with their dentist as well as discuss home dental health suggestions.
After receiving cleaning services at the dentist, patients should maintain optimal oral hygiene using the recommendations provided by his office during their treatment. Patients should brush their teeth twice a day, use mouthwash, and floss. If given special instructions or items to use by or office, such as specific mouthwash or toothpaste, patients should follow the directions given and schedule an appointment for follow-up.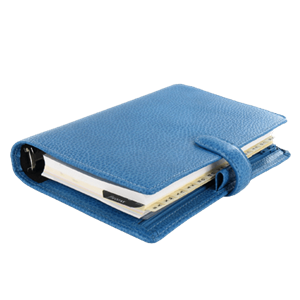 Get Cleaner, Whiter Teeth
Schedule your dental cleaning today! A dentist's top priority is ensuring that each patient has a healthy smile they can be proud of and can show off. Call our front office to schedule your dental cleaning. We look forward to seeing you in our chair soon!
Related Procedures
Related Posts