After the patient's dental exam with Indianapolis area general and cosmetic dentists, Dr. Matthew Martin, Dr. Stephanie Martin, or Dr. Lynn Marshall, patients will meet with one of our trained hygienist for a thorough dental cleaning and polishing. While Martin Dentistry recommends all patients brush their teeth twice a day at home, professional dental instruments help the hygienist to reach areas the patient can't and clean the enamel deeper than a regular toothbrush. During the dental cleaning, the hygienist will remove plaque and tartar that has built up to the teeth. Once the teeth are clean, the hygienist will polish the teeth to remove stains and keep the patient's teeth bright and white. After the cleaning and polishing, the hygienist can answer any questions about daily oral healthcare and dental products.
Cleanings Reviews
"I had good experiences here for a while now. The hygienist has been friendly and seemingly doing a good job. I've never had any major issues but cleaning and routine visits have been good. The doctors have always been friendly and seemingly thorough. More so than prior dentists I have used. The facility is nice but objectively the least important part. I have had a billing issue that was resolved."
- J.H. /
Google /
Jul 19, 2022
"Very nice, friendly folks at Martin Dentistry.  Although, going to the dentist isn't always fun - it's helpful to go to a place where they are thorough, caring, and friendly.Dr. Lindsey Garrison & her dental hygienists have been so nice and have explained everything to me very thoroughly.  I appreciate them and all of their hard work!!"
- A.D. /
Yelp /
Sep 06, 2022
"Always a great experience at Martin dentistry! Friendly and skilled staff are great with cleanings, X-rays, fillings, etc..,"
- W.M. /
Google /
May 05, 2023
"I've been going here for about a year and had multiple cleanings, one crown and one replacement filling done. The staff are great and they offer nitrous gas for procedures at an additional cost which I appreciate. I'm very happy with the work I've had done and I did not have discomfort for very long after my procedures."
- S.J. /
Yelp /
May 22, 2023
"I have been here twice now and had excellent experiences both times. The new patient process is pretty quick and painless.  They were able to get me in within two weeks for a routine cleaning and x-rays.  The cleaning was good. I mentioned that I tend to gag with dental stuff, so they took extra care when placing the films for my x-rays and the tech kept checking on me and going super slow to ensure my comfort. I had a filling that had mostly fallen out. I was able to reschedule a follow up for two days later (they had them sooner, but it didn't work for my schedule).  I asked if I would have to be numbed because I hate the dental shots.  She said she was pretty confident she could pop out the old filling and replace it with no to minimal pain and she was right.  My tooth hurt the tiniest bit, but I'm pretty sure it was just sensitivity when the cold water blasted it. I was in and out in about 20 minutes with my new filling and no numb, drooly mouth. They also accept children. My friend's entire family goes and say the dentists are really good with their kids as well.  I don't doubt it. Each room is themed. My cleaning was in the Star Wars room and my filling was in the baseball room.  There is plenty for kids (or kids at heart) to look at and be distracted by during dental procedures."
- D.P. /
Yelp /
Jun 12, 2023
Previous
Next
Dental cleanings usually start with an examination of the patient's teeth. During the examination, the dentist will look for any signs of damage, cavities, or decay. The patient's teeth are cleaned to remove any plaque and tartar buildup, followed by a deep clean and polish with professional dental tools. Patient will have the opportunity to discuss the health status of their teeth with their dentist as well as discuss home dental health suggestions.
After receiving cleaning services at the dentist, patients should maintain optimal oral hygiene using the recommendations provided by his office during their treatment. Patients should brush their teeth twice a day, use mouthwash, and floss. If given special instructions or items to use by or office, such as specific mouthwash or toothpaste, patients should follow the directions given and schedule an appointment for follow-up.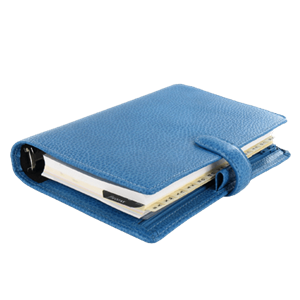 Get Cleaner, Whiter Teeth
Schedule your dental cleaning today! A dentist's top priority is ensuring that each patient has a healthy smile they can be proud of and can show off. Call our front office to schedule your dental cleaning. We look forward to seeing you in our chair soon!
Related Procedures
Related Posts