To help prevent tooth decay and cavities in the crevices of the back teeth, sealants are often applied to seal out plaque, tartar, bacteria, and other substances that are harmful to the teeth. Sealants are a liquid plastic resin that can be easily applied to the top of the premolars and molars. At Martin Dentistry in the Indianapolis area, Drs. Martin, Martin, and Marshall offers sealants to their patients to keep their teeth healthy and avoid complicated dental procedures. Along with a good home oral care routine, sealants can protect the teeth for several years.
Reviews
"Very nice, friendly folks at Martin Dentistry.  Although, going to the dentist isn't always fun - it's helpful to go to a place where they are thorough, caring, and friendly.Dr. Lindsey Garrison & her dental hygienists have been so nice and have explained everything to me very thoroughly.  I appreciate them and all of their hard work!!"
- A.D. /
Yelp /
Sep 06, 2022
"Love everyone there"
- P.T. /
Google /
Nov 06, 2023
"outstanding  customer service when icalled about a new patient dental emergency - Ashely S was amazing and they fit my son in same day.  Ive been a patient for years and appreciate their attention to detail care and concern for the patient"
- N.M. /
Yelp /
Oct 10, 2023
"Great practice, fantastic people."
- J.G. /
Google /
Sep 22, 2023
"Martin Dentistry nails the line between a friendly, almost-familial atmosphere and efficient professionalism. The staff are all pleasant to work with and visits always run on time. I've never felt like I was getting nagged about flossing (even though I probably need to more often). The rooms are themed and fun, bringing just a little more joy to what would usually be a fairly unpleasant visit. It's hard to wax poetic about a dentist office, but this place is as good as it gets."
- I.L. /
Google /
Jun 26, 2023
Previous
Next
Applying sealant is a fairly easy procedure that involves plastic resin being painted on the premolars or molars, where it bonds to the tooth and hardens. The sealant fills in and fits into the grooves of the teeth, creating a comfortable, protective barrier. As a preventative method to prevent decay or even tooth lose, sealants work to maintain the health of the tooth for years. The dentist will determine if sealant is a good option for each patient during their consultation and if needed, will schedule a procedure date. Once the sealant has hardened on the tooth, the patient can continue with their regular routine.
Patients can anticipate returning to their regular routines immediately following the procedure. The dentist will provide them with any special instructions before they leave our office. To ensure optimal oral health, patients should maintain a regular oral hygiene routine that includes brushing twice a day, using mouthwash, and flossing. It is also recommended that you continue to schedule annual examinations and bi-annual teeth cleanings.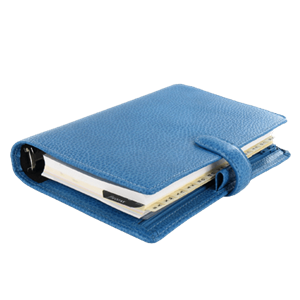 Protecting your teeth from cavities, decay, and disease is our main priority. If you believe that sealant might be the best treatment option to fulfill your dental hygiene needs, contact our office immediately to schedule your consultation with Martin Dentistry.
Related Post