Also called "laughing gas," nitrous oxide remains the most commonly used form of sedation used by dentists today, which is why it is offered to patients at the Indianapolis, Indiana office of Martin Dentistry. Nitrous oxide is very safe and has been used for decades in sedation dentistry during routine appointments and more complex dental procedures. Nitrous oxide is a colorless, odorless gas that when inhaled, causes the patient to feel completely relaxed only minutes after use. General and cosmetic dentists, Dr. Matthew Martin, Dr. Stephanie Martin, and Dr. Lynn Marshall along with their dental assistant will assess and adjust the patient's level of intake from minute to minute, which allows for a completely customizable sedation experience without pain or fear. Within minutes of stopping the gas, the patient will be fully back to normal and even able to drive themselves home.
Reviews
"Very nice, friendly folks at Martin Dentistry.  Although, going to the dentist isn't always fun - it's helpful to go to a place where they are thorough, caring, and friendly.Dr. Lindsey Garrison & her dental hygienists have been so nice and have explained everything to me very thoroughly.  I appreciate them and all of their hard work!!"
- A.D. /
Yelp /
Sep 06, 2022
"Love everyone there"
- P.T. /
Google /
Nov 06, 2023
"outstanding  customer service when icalled about a new patient dental emergency - Ashely S was amazing and they fit my son in same day.  Ive been a patient for years and appreciate their attention to detail care and concern for the patient"
- N.M. /
Yelp /
Oct 10, 2023
"Great practice, fantastic people."
- J.G. /
Google /
Sep 22, 2023
"Martin Dentistry nails the line between a friendly, almost-familial atmosphere and efficient professionalism. The staff are all pleasant to work with and visits always run on time. I've never felt like I was getting nagged about flossing (even though I probably need to more often). The rooms are themed and fun, bringing just a little more joy to what would usually be a fairly unpleasant visit. It's hard to wax poetic about a dentist office, but this place is as good as it gets."
- I.L. /
Google /
Jun 26, 2023
Previous
Next
Typically, nitrous oxide is combined with oxygen for safer results. To begin sedation, the dentist places a nasal hood over the patient's nose and the patient is instructed to breathe normally through their nose in order to inhale the gas. The nitrous oxide will start working within a few minutes and the patient will begin to feel light-headed. After that, the patient will notice a tingling sensation, usually in their arms and legs, or a vibrating feeling that is followed by a warmth through the body. Once the gas takes full effect, the patient should experience a sense of euphoria, or well-being. Unlike other forms of sedation, the dentist can determine the exact amount of time that the nitrous oxide is needed. Therefore, it can be switched on and off at any given time, depending on the patient's needs.
Once the dentist has stopped the supply of nitrous oxide, the gas should leave the body within 3 – 5 minutes, which means that the patient should have no "hangover" effect and is safe to drive home after the procedure. Since nitrous oxide is a relatively safe form of sedation, there are usually no negative side effects associated with the gas. In rare instances, a patient may report slight nausea. If a patient is prone to nausea, it is suggested they eat something before receiving nitrous oxide.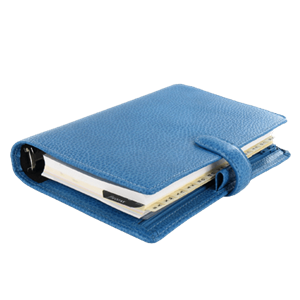 When you contact our office to schedule an appointment, we are happy to answer any questions you may have regarding sedation. We can walk you through the process and discuss the advantages and disadvantages. Please contact us today to schedule your consultation to see if nitrous oxide is right for you.
Related Procedures
Related Post