Also called "laughing gas," nitrous oxide remains the most commonly used form of sedation used by dentists today, which is why it is offered to patients at the Indianapolis, Indiana office of Martin Dentistry. Nitrous oxide is very safe and has been used for decades in sedation dentistry during routine appointments and more complex dental procedures. Nitrous oxide is a colorless, odorless gas that when inhaled, causes the patient to feel completely relaxed only minutes after use. General and cosmetic dentists, Dr. Matthew Martin, Dr. Stephanie Martin, and Dr. Lynn Marshall along with their dental assistant will assess and adjust the patient's level of intake from minute to minute, which allows for a completely customizable sedation experience without pain or fear. Within minutes of stopping the gas, the patient will be fully back to normal and even able to drive themselves home.
Reviews
"A great dentist for the people who live & work in Broad Ripple. The staff is super friendly, and always helpful. I feel comfortable enough during covid to continue to get my regular cleanings as the place is super clean (and was before!)Scheduling and rescheduling if needed has always been very easy. The dental hygienists are always so nice and gentle when cleaning. They are meticulous but time efficient. All around would recommend for a great cleaning & regular dentistry!"
- R.T. /
Yelp /
Feb 16, 2021
"I love Martin Dentistry! The staff is so kind. You can watch tv while getting work done. Definitely recommend."
- N.W. /
Google /
Jan 22, 2021
"Nice staff, terrific dentists. Been going there for years.Alway professional and helpful."
- E.S. /
Yelp /
Sep 25, 2020
"I am lucky that Martin Dentistry has been my dentist for 10+ years. They saved my teeth and, thus, my overall health.  I arrived at my first appointment with significant repair needed.  Scary! We (yep, I was involved) created a lengthy treatment plan. My physical and financial comfort directed the project. They explained EVERY procedure and cost and presented alternative options. I asked questions, and they were answered.  Not one person in the office ever made me feel ashamed or embarrassed about the state of my dental health or the rate I could afford to address the issues. The Martin Dentistry team's goal was to get me well. Their office offers all of the bells and whistles. The doctors stay very well versed in new technology but are still not afraid to use old-school common sense problem-solving. When I had emergency dental needs, Martin Dentistry has always been there for me. They always have checked-in after significant procedures (and when I say checked in, I mean the Drs. themselves called). I have spent many hours in their dental chair, and everyone has been very kind and patient. I do not often post on Yelp, but my call with the office this afternoon inspired me to sing their praises."
- H.H. /
Yelp /
Aug 10, 2020
"Dr. Stephanie did my fillings today and I couldn't be more pleased! With my last filling at a previous dentist I had issues not getting fully numbed, so Dr. Stephanie took her time and frequently checked in to make sure I couldn't feel any pain. The whole process from start to finish made me feel calm in what would otherwise make me feel really anxious. This is a great practice :)"
- A.R. /
Yelp /
Aug 03, 2020
Previous
Next
Typically, nitrous oxide is combined with oxygen for safer results. To begin sedation, the dentist places a nasal hood over the patient's nose and the patient is instructed to breathe normally through their nose in order to inhale the gas. The nitrous oxide will start working within a few minutes and the patient will begin to feel light-headed. After that, the patient will notice a tingling sensation, usually in their arms and legs, or a vibrating feeling that is followed by a warmth through the body. Once the gas takes full effect, the patient should experience a sense of euphoria, or well-being. Unlike other forms of sedation, the dentist can determine the exact amount of time that the nitrous oxide is needed. Therefore, it can be switched on and off at any given time, depending on the patient's needs.
Once the dentist has stopped the supply of nitrous oxide, the gas should leave the body within 3 – 5 minutes, which means that the patient should have no "hangover" effect and is safe to drive home after the procedure. Since nitrous oxide is a relatively safe form of sedation, there are usually no negative side effects associated with the gas. In rare instances, a patient may report slight nausea. If a patient is prone to nausea, it is suggested they eat something before receiving nitrous oxide.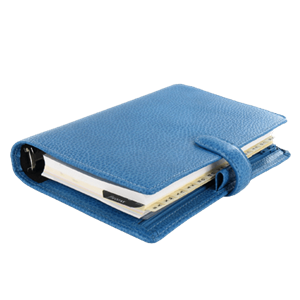 When you contact our office to schedule an appointment, we are happy to answer any questions you may have regarding sedation. We can walk you through the process and discuss the advantages and disadvantages. Please contact us today to schedule your consultation to see if nitrous oxide is right for you.
Related Procedures