Patient safety, convenience, and comfort are paramount to the Martin Dentistry team in Indianapolis, Indiana. Our technology reflects these priorities, which is why general and cosmetic dentists, Dr. Matthew Martin, Dr. Stephanie Martin, and Dr. Lynn Marshall no longer use traditional X-rays. Instead, we utilize digital X-rays (phosphor plates) to capture images of teeth and bones. Digital radiography requires significantly less radiation than traditional X-ray systems, so they're safer for our patients. In general, a traditional X-ray would expose the patient to the equivalent of radiation from 24 hours of daylight; our digital X-ray system cuts that to less than 10 hours. These detailed digital images can be immediately viewed, reproduced, and stored. Along with intraoral photographs, digital X-rays allow us to show patients what we see in their mouths, which makes treatment options easier to understand.
Digital X-Rays Reviews
"I love Martin dentistry. I've been coming here for a few years. They're an  incredibly clean and knowledgeable practice and I always feel well taken care of in their beautiful office."
- B.B. /
Yelp /
Aug 23, 2017
"I have been to Martin Dentistry 3 times. The first for X-rays and cleaning and the other 2 for cavity fillings. Each time they were extremely friendly and painless. I did not have to wait long at all and I was out just as fast with nothing but the best service. I am thankful that my friend referred me to them and I will make sure that they are in my network if my insurance were to change. Thanks for all you do!!!"
- S.D. /
Google /
Jul 30, 2018
"Having dental issues due to dry mouth. Dr. Matt has been caring and assured I was not in any pain. His assistant Carrie is a gem."
- L.S. /
Google /
Aug 27, 2018
"Dr. Martin is very professional and explains everything clearly. The staff is accommodating, respectful, and kind. The office has a pleasant atmosphere. I tend to be a nervous patient and they all made sure I was calm and comfortable."
- S.P. /
Yelp /
Sep 11, 2018
"I've been a patient for at least 5 years in Broadripple. My teeth was in pretty bad shape when I went to them the first time. I used to fear going to the dentist but I was well taken care of by Dr. Steph and her team. The dental assistant Carrie is amazing and I was sad when my hygienist Danielle moved away, but the others have been great. I highly recommend."
- D.B. /
Facebook /
Jun 21, 2018
Previous
Next
Chairside monitors and intraoral cameras allow the patient to sit back and relax while the dentist inserts a pen-sized, camera-tipped wand into their mouth. The wand takes a picture of the inside of the mouth and transmits the images via cable to a computing unit, which enlarges the full-color images and sends them to a TV screen that the patient can comfortably view from the dental chair. With digital radiography, we've invested in a procedure that's fast, comfortable, and incredibly precise. Using digital radiography, we can clearly identify all external and internal anatomical structures and accurately diagnose dental problems, all without the waste and radiation exposure of traditional X-rays. Before oral surgery, the dentist will take a panographic digital X-ray to get a full view of the mouth from one side to the other, which helps the dentist understand the exact position of the bones. The panographic image can help the dentist see signs of periodontal disease, as well as problems with the jaw and sinuses.
After the X-rays are taken, the dentist will go over any concerns they see with the patient. The dentist will then go through the patient's options for treatment or any recommendations for home care to prevent possible problems. Digital X-rays use a smaller amount of radiation compared to traditional X-rays, but patients should still wear a lead apron and let their dentist know if they are pregnant or breastfeeding so extra precautions can be taken.
Digital X-rays help your dentist see and prevent dental problems, like cavities and gum disease. An annual dental exam with digital X-rays is an important part of every patient's oral health care plan.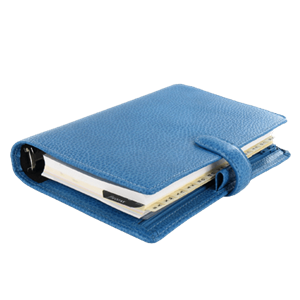 Related Procedures
Related Posts