Replacing a Missing Tooth*
Procedure Details
In this case the back (posterior) tooth was questionable in terms of long term prognosis, so a bridge was not a good option for replacing tooth #30.
More
Before and Placement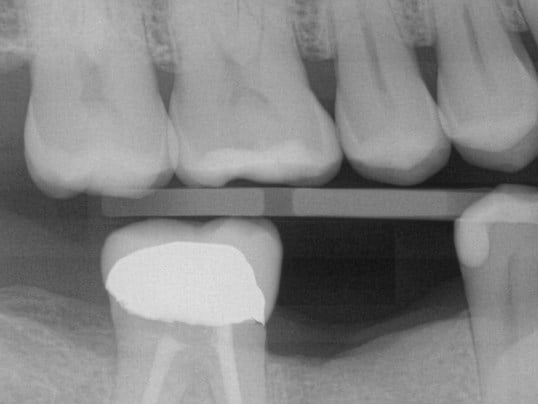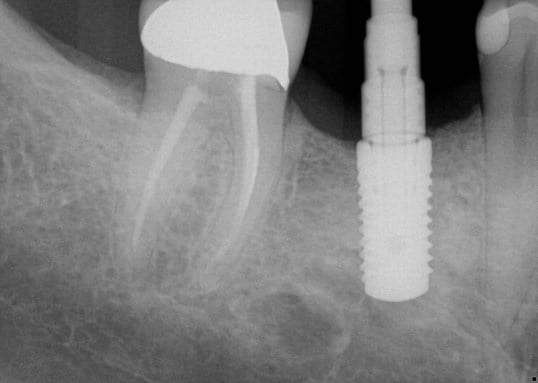 The site was measured and the appropriate implant was chosen. More
Placement and Healing Cap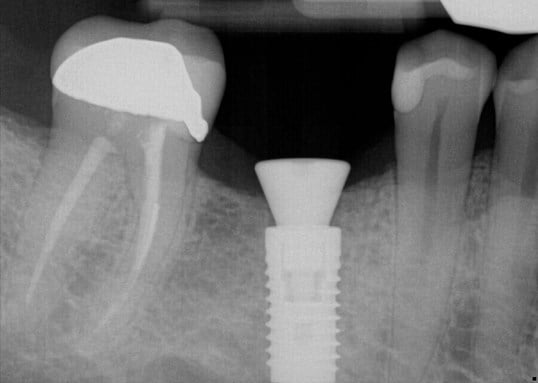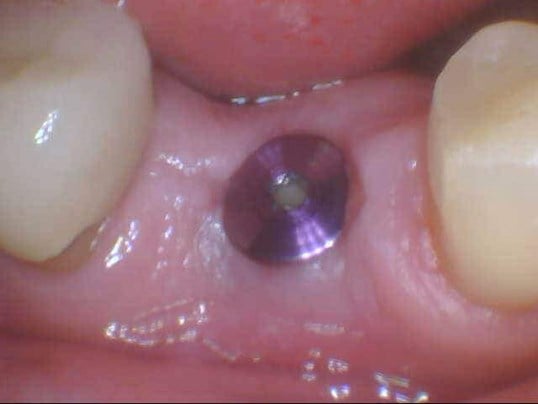 This case required 3 months of healing time. More
Finished Crown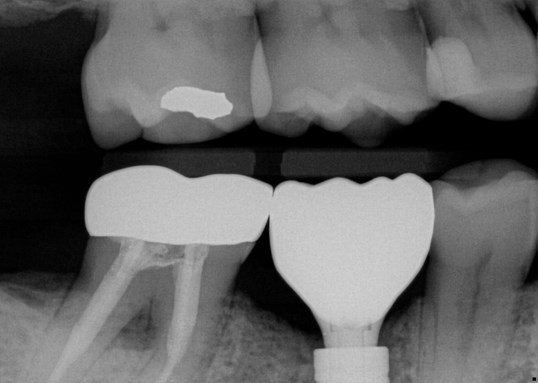 The final all porcelain crown looks natural and restores function. More
The inital placement was accomplished in about 30-40 minutes. The patient was seen at 10 days and 8 weeks to observe healing. In a case such as this, there is minimal discomfort and maintenece during the healing process.
Location