Tartar Plaque and Stain Control*
Procedure Details
This new patient had their teeth cleaned about 8 months at their previous dentist. He is a regular with his home care, but still has build up along the gumline. This is very common and not normally a problem if removed. The build up is a called tartar or calculus. If not removed it can cause a long term inflammation of the gums which can lead to gingivitis or gum disease. Regular brushing and flossing is not enough to remove the build up. At Martin Dentistry our hygienists are skilled in comfortably and efficiently removing stain and build up that you can't get to.
More
Before and After Cleaning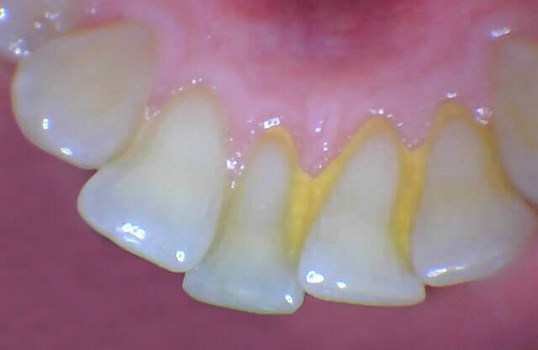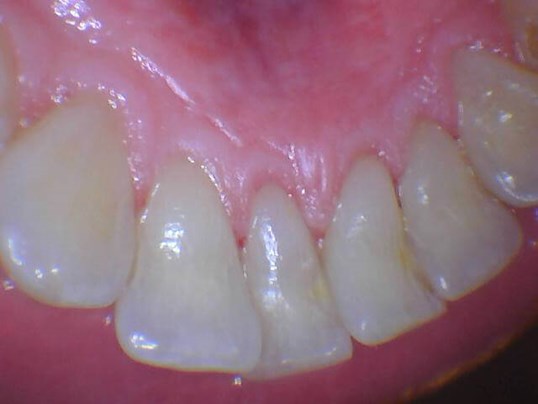 Here is a same day before and after of a cleaning. The yellow material is tartar and plaque build up, which can be effectively and comfortably removed by the hygienist. More
Removing the build up and debris along the gumline can help with preventing gum disease or periodontal disease. When the material irritates the gum tissue, recession of the gums can follow. When the gums pull away from the teeth there is even more space for more debris to collect. Eventually this leads to bone loss, which can then lead to tooth loss. Regular appointments to remove debris are an important part of maintaining a healthy smile.
Location