Anterior Crowns and Veneers for a Cosmetic Reconstruction*
Procedure Details
This patient was looking for a solution to her worn and stained teeth. There were several older restorations that had failed. A mixture of crowns and veneers were used to treat this case. While there was a cosmetic goal in this case there was a restorative need to remove decay and defective older restorations. At Martin Dentistry in fishers and Indianapolis we will take time to meet with you and discuss your goals concerning cosmetic dentistry and restorative options.
More
Anterior Crowns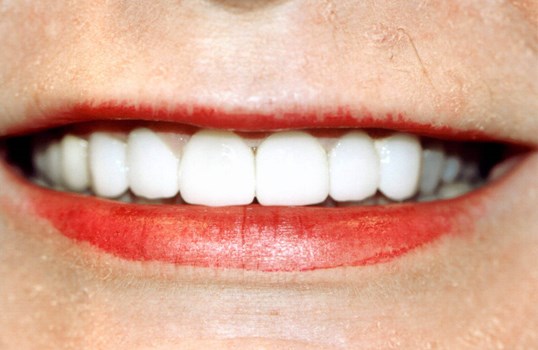 Porcelain crown and veneers to restore a healthy smile More
Over time this patient had noticed worn and staing previous fillings. Her teeth appeared shorter than they used to. During our consult, we decided on a treatment involving crowns and veneers to be as concervative as possible. A diagnostic example was created for the patient to review before the case was started. This appointment for crowns and veneers was accompished in two appoitments.
Location