Dr. Stephanie Martin restores patient in Fishers with porcelain crowns*
Procedure Details
This male patient in Fishers had crowns done to replace a few old crowns and broken down resin fillings with decay. The crowns were made of a durable esthetic porcelain. They also helped to whiten and create a symmetrical cosmetic result. Patient was very happy with his new smile! Crowns and porcelain veneers can be used to restore teeth and improve appearances.
More
Anterior Crowns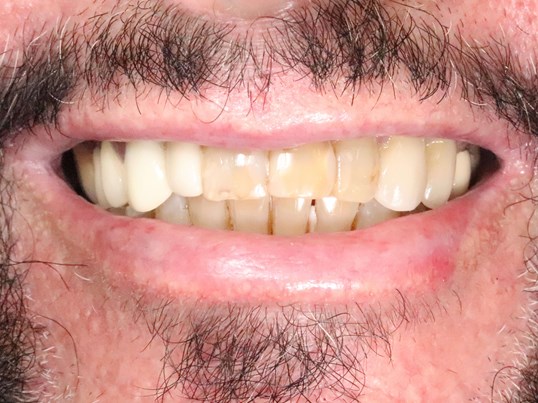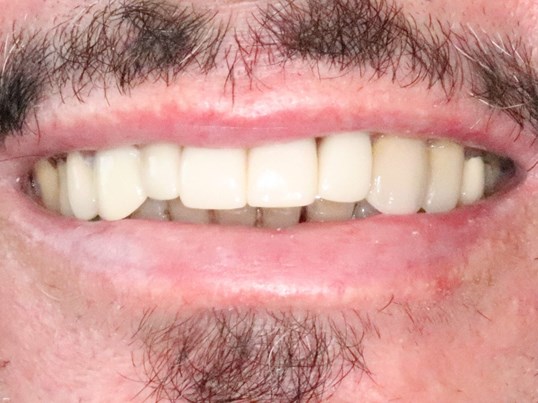 Anterior Crown Restoration
Anterior crowns not only create a beautiful cosmetic result, but also restore and protect teeth. This appointment was completed in 2 visits. the patient had cemented temporaries to wear while the permanent crowns were being fabricated.
Location