Changing a Smile*
Procedure Details
This patient had lost several front teeth due to decay. Dr. Matt was able to restore his smile by placing implants. Dr. Matt customized crowns for this patient to ensure they matched his face and smile. The results speak for themselves!
More
Anterior Implants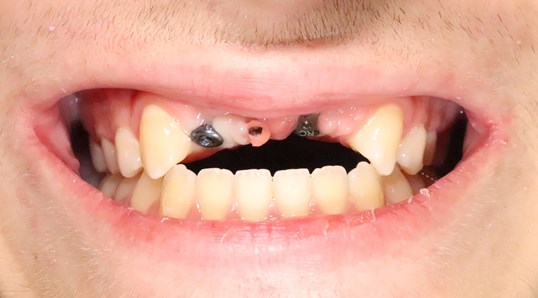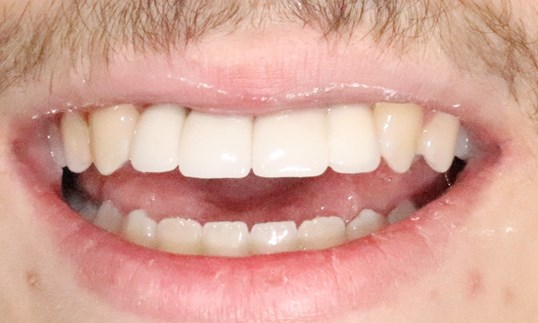 Before and After four anterior implants More
Multiple Anterior Implants
The patient had presented to our office with several anterior teeth that could not be saved due to prolonged decay. Dr. Matt was able to remove the broken decayed teeth and place implants in the area. Dr. Matt customized anterior crowns to match this patients face and smile. This patient was beyond pleased with the results.
Location