Full Mouth Restoration*
Procedure Details
This patient had concerns with his smile and noticed that he was starting to have pain. He had fillings in the past that did not seem to close the spaces or last long. Porcelain crown are used to restore function and his smile.
More
Broken Fillings to Crowns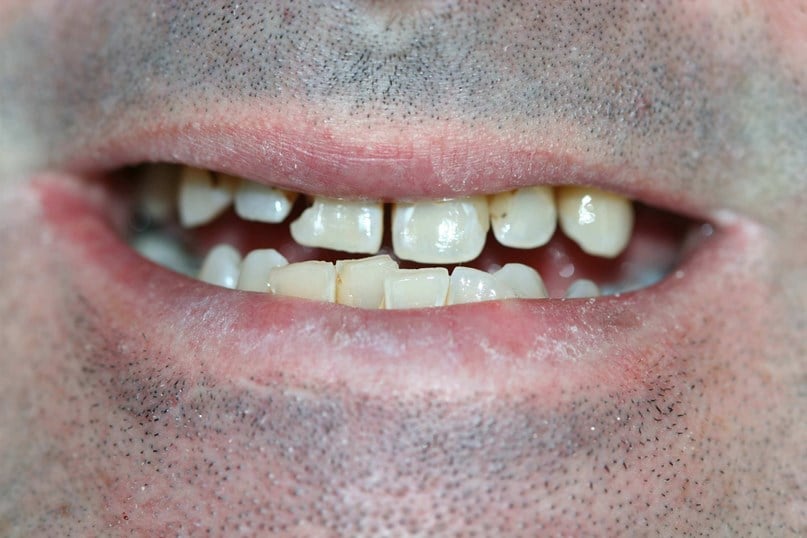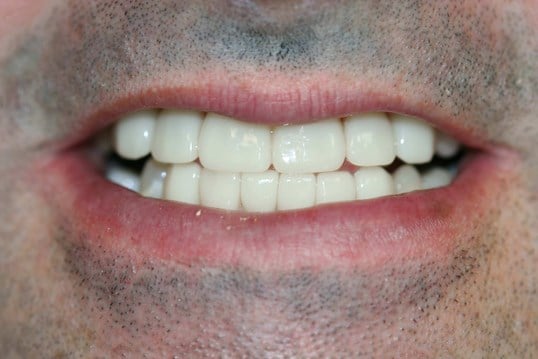 Before and after photos showing a restoration of a smile with porcelain crowns More
This case was completed in two visits after the initail consult. Tempoary crowns were used to protect the teeth between preparartion and delivery. They were designed to give the patient an idea of what his permanent crowns would be like. That way we could communicate to the lab the exact color, shade and shape that was desired.
Location