Worn and damaged restorations*
Procedure Details
Over time the patient noted a change in her smile. The porcelain she had on her previous crowns had faded. She also notice that some of her teeth had shifted over the years. At Martin Dentistry in Indianapolis and Fishers we will take the time to discuss your options of veneers and crowns. We were pleased to help this patient receive the smile she deserved.
More
Anterior Crowns and Veneers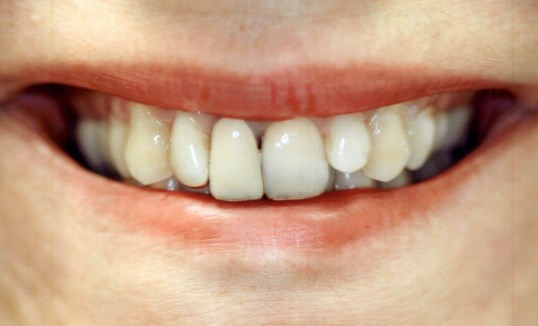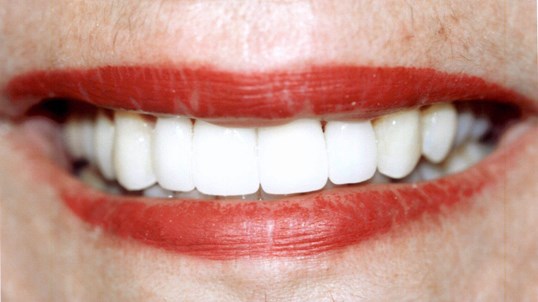 A combination of new crowns and veneers to restore a worn smile. More
Defective and worn restorations were replaced with a combination of procelain crowns and veneers. The previous crowns contained a metal base which was showing due to gum recession. All porceleain materials were chosen. This case of new veneers and crowns was completed in two visits at Martin Dentistry.
Location