Do I need Porcelain or Ceramic Crowns?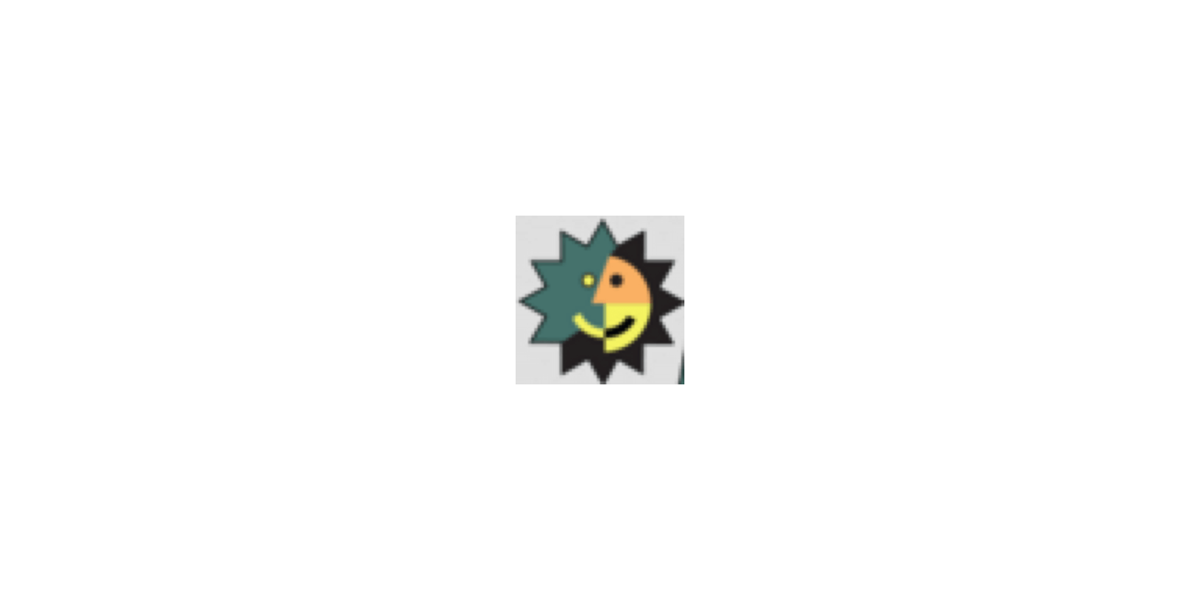 What is a crown? A crown can be used to restore a tooth. Normally crowns are used when there has been a decent amount of the tooth lost to decay or fracture.  A crown covers the remaining tooth to provide support and to restore the function.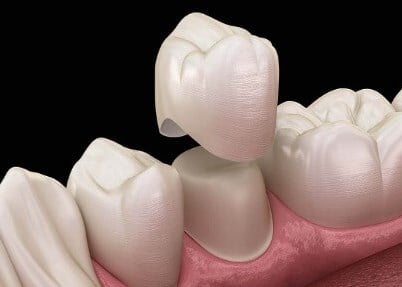 Previously crowns had been made of all gold or a porcelain fused to metal (known as PFMs).  PFMS can look flat or chalky as the lab has to use a white masking material to block out the darker metal underneath.  This metal can also be seen as a dark line around the gum line.  Some people will have a nickel or silver allergy and have red or irritated gums around the margin of the crown.  PFMs can also be prone to fracture or chipping as the porcelain to metal fusion breaks down.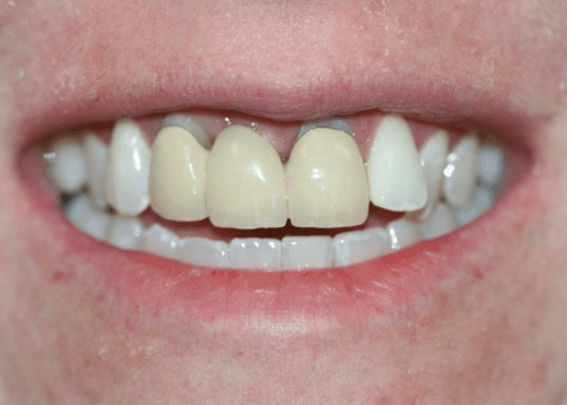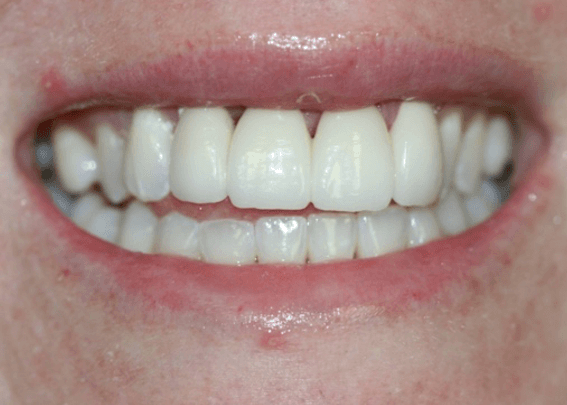 The above case was completed using porcelain crowns at Martin Dentistry in Indianapolis.  The previous crowns had yello wed and with some recession the metal margins were showing.
In the last several years the majority of the crowns made are of a variety of porcelains.  A very strong ceramic that has shown to be very strong, tissue friendly and esthetic is Zirconia.  Zirconia crowns are so hard and resistant that special burs with water spray have to be used to shape and adjust the porcelain.  There are other more translucent porcelains that are used for crowns and veneers when esthetics are a concern.
Most porcelain or ceramic crowns are scanned and milled rather than fabricated by hand like with a PFM or gold crown.  
With porcelain crowns, Martin Dentistry in Indianapolis and Fishers can restore teeth while creating a natural appearance.  If you have questions about replacing old crowns or you would like to know more about crown and veneer options, please call Martin Dentistry for a consultation.