What is a Dental Implant and why do I need one?
The following is a discussion of a single tooth implant. Implants used to support bridges, dentures and hybrids will be discussed separately.
Think of a dental implant as an artificial root that is inserted into the bone where a tooth used to be. A porcelain crown is then placed over the implant, making whole what was lost.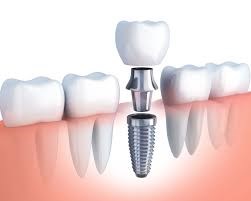 Some of the benefits of implants are:
They do not come in and out
They can be flossed and cleaned around
The surrounding teeth to not need to be prepared for a bridge
Improved chewing
Improved esthetics
Stability
Without an implant:
The surrounding teeth may shift and tilt
The bone where the root was will resorb
There will be less to chew with
The implants used at Martin Dentistry are a titanium alloy. They are threaded into the bone which will adhere to the implant surface. A healing cap is placed while the implant integrates. The area can be cleaned normally in the meantime.
The implant procedure appointment can take about 30-45 minutes, with the actual placement is only about 10 minutes. The majority of the time is used for cleaning, measuring and numbing the site. Usually less anesthetic is needed for an implant than is needed for a filling. While the site is being prepared digital images will be taken to check for accuracy. Normally an antibiotic, pain medication and an anti-inflammatory (steroid) are prescribed to help with healing and comfort. An appointment will be made for a quick follow up several days later to verify healing.
After about 10-14 weeks an impression is taken, and a crown is prepared to fit over an abutment.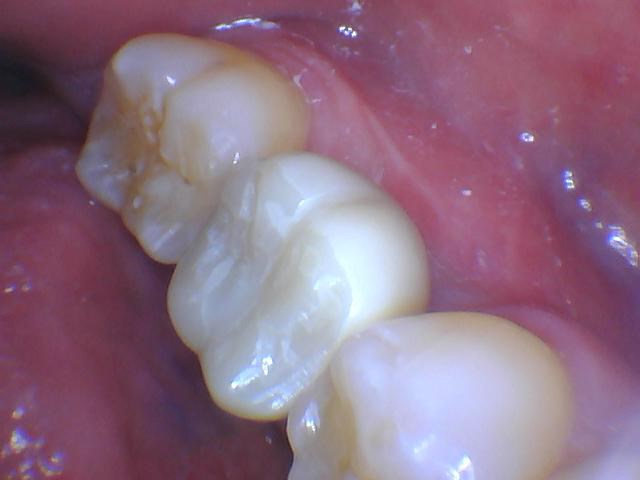 Not all areas where teeth are missing can have an implant. There can be not enough bone or issues with the sinus level. At Martin Dentistry we will take the time to evaluate each case and discuss your options. A consult can be made to determine your need and wants.
Thank you!