Importance of Dental Cleanings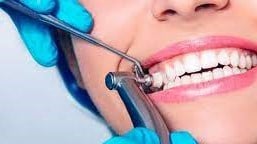 Dental cleanings, also known as prophylaxis, are an important part of maintaining good oral health. These cleanings are typically done by our dental hygienist and involve removing plaque and tartar buildup from your teeth, as well as polishing them to remove surface stains.
Here are some reasons why regular dental cleanings are so important:
1. Preventing cavities and gum disease: Plaque and tartar buildup can lead to tooth decay and gum disease. If left untreated, these conditions can cause serious dental problems and even tooth loss.
2. Early detection of dental problems: During a dental cleaning,  Dr. Stephanie Martin, Dr. Matt Martin, Dr. Lynn Marshall, and Dr. Lindsay Garrison will also examine your teeth and gums for signs of any dental problems. Catching these issues early can help prevent more serious problems down the road.
3. Improving overall health: Poor oral health has been linked to a variety of other health problems, including heart disease, stroke, and diabetes. By taking care of your teeth and gums with regular cleanings, you may be able to improve your overall health as well.
4. Freshening breath: Regular cleanings can also help improve bad breath, which can be caused by bacteria buildup in the mouth.
5. Saving money: By maintaining good oral health with regular cleanings, you may be able to avoid more costly dental procedures down the road.
Overall, dental cleanings are an essential part of maintaining good oral health and should be done at least twice a year, or as recommended by your dentist. So, make sure to schedule your next dental cleaning today at our convenient Fishers, IN  or Indianapolis, IN locations.