Porcelain crowns used to restore a smile in Indianapolis.*
Procedure Details
Dr. Stephanie Martin used anterior crowns were used to restore this females teeth structurally, while giving a beautiful cosmetic result. The previous filing were worn and had decay. When there is a major portion of the tooth lost to decay or fractures, crowns can be used to restore function and appearances. Stephanie Martin, DDS uses porcelain veneers, implants and crowns to restore teeth and create healthy smiles in Indianapolis and Fishers Indiana.
More
Anterior Crowns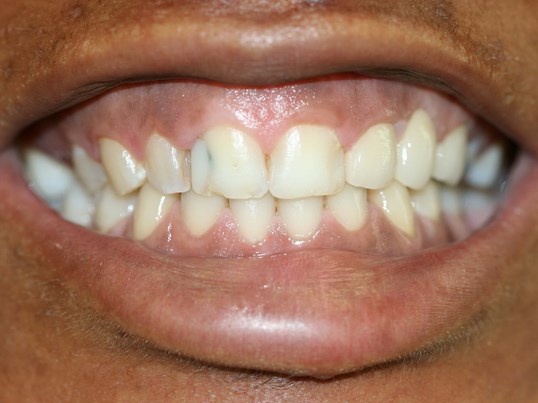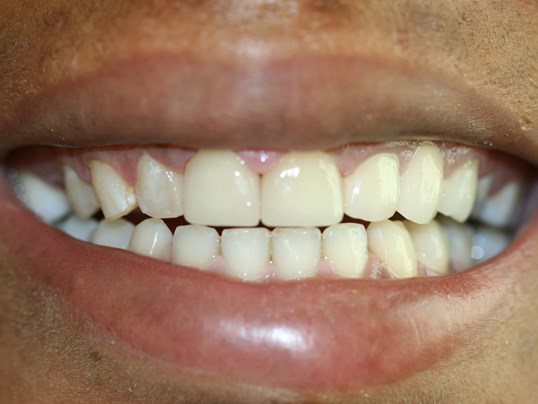 Previous filing with stain and decay restored with crowns More
This case was completed in two appointments of about 1 hour each. Tempoaries which were cemented were worn while the permanent crowns were fabricated.
Location