Fractured Alloy Fillings with Recurrent Decay*
Procedure Details
This patient presented with existing broken down large silver fillings with cavities around them. Due to the size of the previous fillings the area was treated with Zirconia crowns. Zirconia is a very strong all porcelain material. With no metal being used, there no darkness visible around the margins, which can be healthier for the surrounding gums.
More
Crown Restorations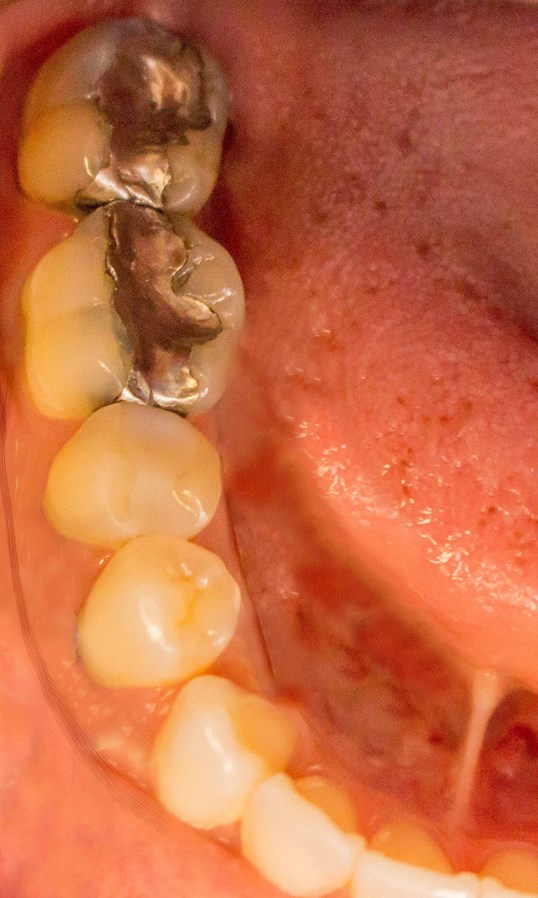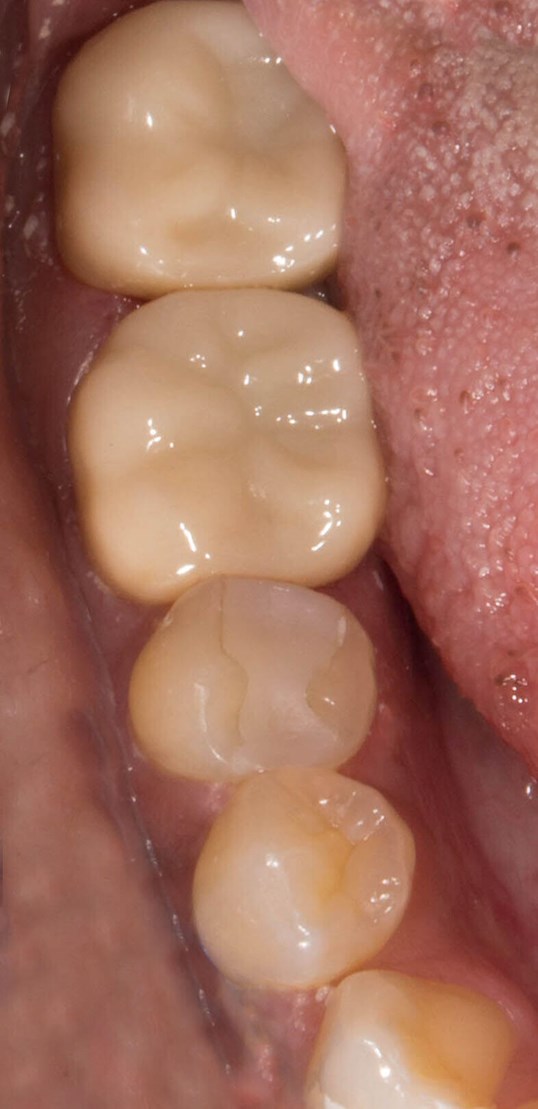 These photos show the result of crowning teeth with defective metal fillings. Cavities were detected on xrays taken of the area. The resulting tooth loss was extensive enough that direct filling would not be able to restore the teeth. More
Defective Fillings Restored
Old metal fillings can lead to cracks in the teeth. These cracks become prone to decay. When there is too much tooth structure lost, crowns can be a solution for restoring the form and function. More pressure is applied on the back teeth when chewing , so crown restorations were used for stability and strength.
Location