Worn and patched defective crowns*
Procedure Details
The patient presented with concerns that his teeth did not look natural. The previous attempts to patch areas of decay did not work. The patient wanted a healthier natural looking smile. At Martin Dentistry in Indianapolis all porcelain crowns and veneers can be used to repair you teeth and improve your smile.
More
Before and After Crowns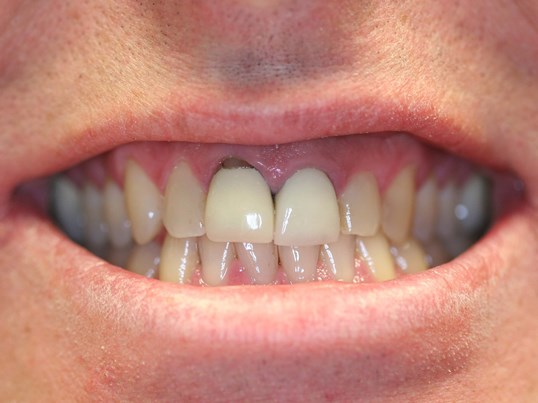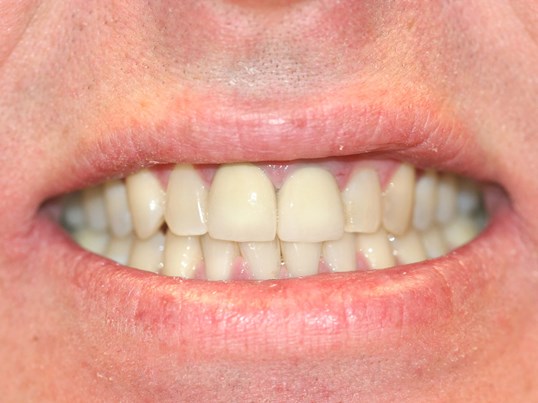 Before and after photos showing a more natural looking smile with all porcelain restorations. More
This treatment was completed in 2 visits. Older crowns with metal bases can begin to show black lines with recession.
Location