Worn teeth on male cosmetically repaired using bonding materials*
Procedure Details
This male patient's teeth developed with a visible line across the front. Because of the absence of enamel, there was staining and wear of the remaining tooth structure. Dr. Matthew Martin accomplished this result by bonding resin to his teeth in one visit.
More
Lower Anterior Bonding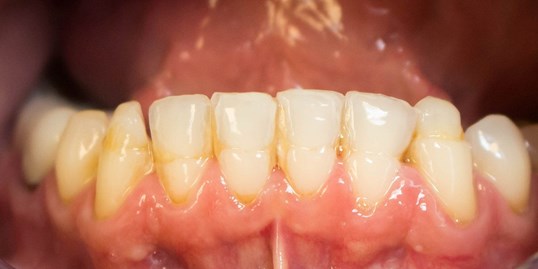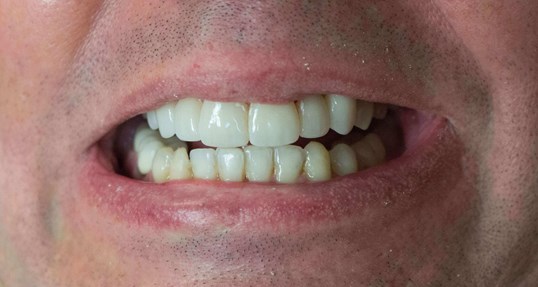 The patient was born with a groove across the front of his lower teeth. The area easily stained and was noticeable when he smiled. A filling material was bonded in place. More
In this case the patient was born with teeth that had a congenital defect. The result was a line across the front of the teeth that looked liked something was missing. With out numbing (no shots) and without having to remove tooth structure, a tooth colored material was bonded in place. The area was polished so that a natural full smile was achieved.
Location