Staining from decay reversed*
Procedure Details
Cavities can stain and discolor the teeth. The cavities were removed and a resin filling material was matched to blend in with the natural tooth structure.
More
Treatment with resin fillings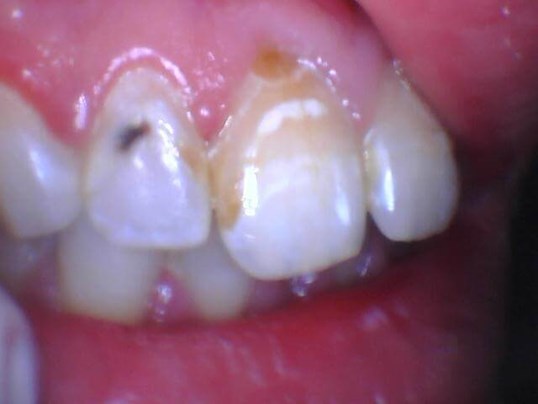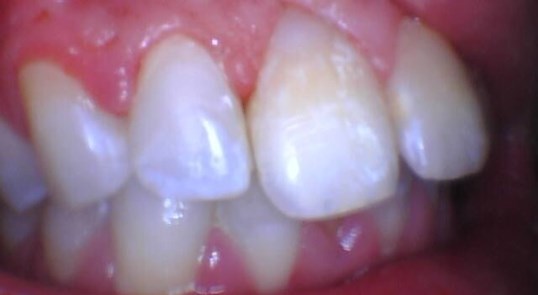 Patient was concerned with discoloration and black spot on front teeth. Decayed removed and tooth colored (resin) fillings were placed. More
White resin composite fillings
There was damage from orthodontic brackets that lead to cavities and staining. In one visit the decay was removed and fillings were placed. Several shades of resin were used so that the filling blended seemlessly.
Location