Treatment with Invisalign clear braces and bonding*
Procedure Details
The patient wanted to close the spaces in her smile. Invisalign clear braces were used at Martin Dentistry in Indianapolis t accomplish moving the teeth. Resin bondings with white filling materials were used to fix chipped portions of the teeth. This smile makeover accomplished the goals the patient had in mind.
More
Invisalign and bonding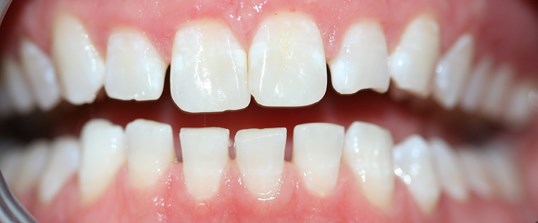 Closing the spaces between teeth and fixing chipped teeth. 1st. Straighten teeth and close spaces between teeth. 2nd. Fix chipped teeth with tooth colored fillings. More
This treatment with Invisalign clear braces and bonding was accomplished in 10 months. A series of clear aligners are used to gradually move the teeth.
Location