Restoring a smile in one visit*
Procedure Details
Bondings can stain over time and become worn. The old stained material was replaced with a longer lasting and better matching resin. This was done in one visit without any anesthetic (numbing).
More
Bonding and polishing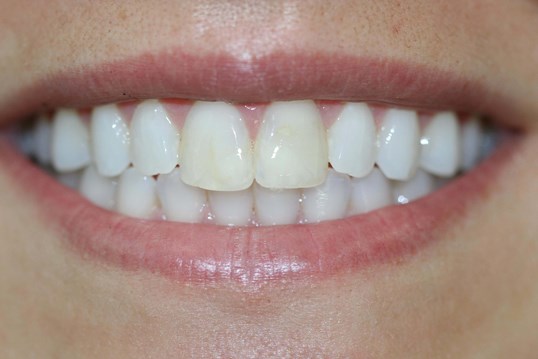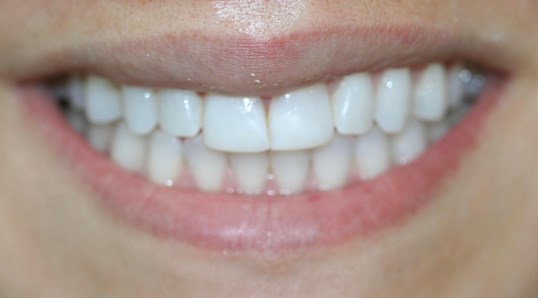 This patient presented with worn and stained previous bonding. New resin was placed and polished to look natural and restore her appearance. More
In a case such as this, treatment can be accomplished in one visit without numbing. The old resin was in enamel only, which does not have a nerves. The patient was comfortable and pleased that the treatment was accomplished in about a half hour. Bonding can be an alternative to treatment with crowns or veneers. At Martin Dentistry we seek to offer several options to address your concerns.
Location