A Playground Accident*
Procedure Details
Blunt force trauma (from monkey bars) can cause fractures. Luckily there was no exposure of the nerve and little discomfort. Resins were bonded into place to restore the teeth. The damage to the skin and lips was superficial and healed in a matter of days. Care needs to be taken during the examination to determine if the is damage to the surrounding tissue.
More
Trauma Fixed with Fillings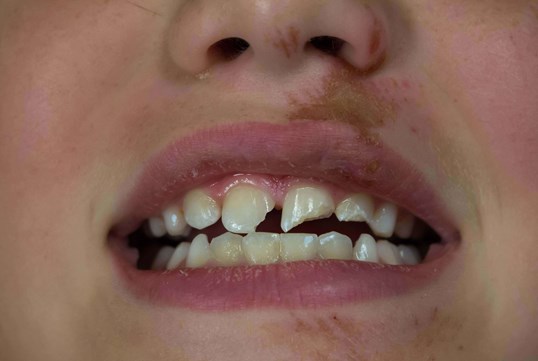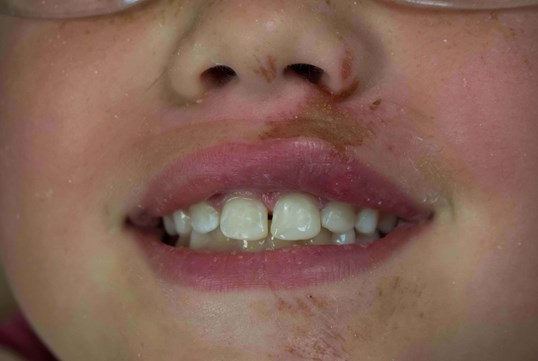 A significant amount of damage was caused by a playground accident. Fillings were used to repair the teeth. A full examination was conducted to check the roots, gum tissue and surrounding bone. More
Care was taken to select multiple shades so that the fillings did not stand out. This treatment was completed in one appointment. When there is more extensive damage and loss crowns may be recommended. At Martin Dentistry we recommend seeing trauma cases as soon as possible.
Location